Update:
CNN
has pictures of the other 2 minifigures - Shazam and Venom (Black Costume Spiderman)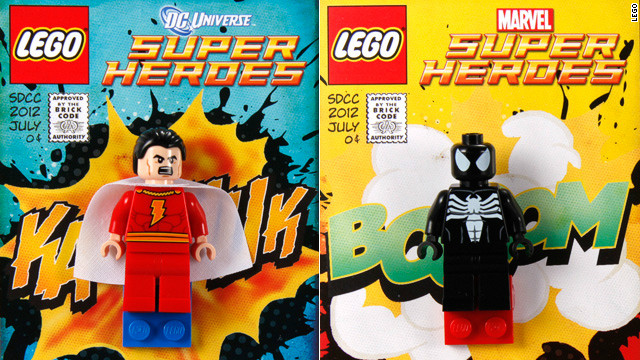 Two of the four exclusive LEGO Superheroes Minifigures at the San Diego Comic Con 2012 has been revealed courtesy of
FBTB
. They are reporting that you will need to scan your badge at the booth starting at 10am to get a chance to win these gift minifigures. 1000 of each minfigure have been produced and the winner from the draw will receive one of these minifigures.
LEGO Bizarro Minifigure
(DC Universe)
LEGO Phoenix Minifigure
(Marvel)
Article Link:
http://toysnbricks.com/lego-bizarro-phoenix-minifigures-sdcc-2012/