ToysRUs.com now has the 2012 LEGO Star Wars Advent Calendar listed and instock for immediate dispatch! Unfortunately, I believe they marked it up to $59.99 (MSRP should be $39.99).
With the
$15 off $50 LEGO sale
 they have going on right now, it will bring the price back down to $44.99 and you'll also get a Series 5 Minifigure. So in the end (after factoring the fact that you pay $2.99 for the Series 5 Minifigure), I guess its somewhat tolerable paying $2 above MSRP for a set that is not available elsewhere yet.
LEGO Advent Calendar 2012 Star Wars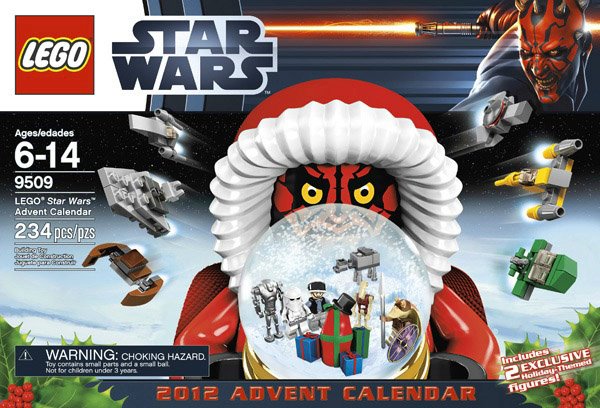 And since we haven't had product descriptions yet, here's the official LEGO description for the 2012 Advent Calendar. Contains 234 pieces. Apparently, there's 2 new exclusive Christmas Star Wars minifigures. I think the other exclusive minifigure (besides Darth Maul) they are referring to is the white astromech droid in disguise as a snowman.
LEGO Star Wars 9509 Description
Feel the Force the holiday season with the LEGO Star Wars 2012 Advent Calendar (9509)! Get Christmas off to a galactic start with the LEGO® Star Wars™ Advent Calendar! Featuring 24 gifts, including iconic starships, MiniFigures, and accessories, this great advent calendar is the perfect gift for Star Wars fans of any age!
The LEGO Star Wars 2012 Advent Calendar (9509) features:


Open a window every day to reveal 24 different LEGO® Star Wars™-themed gifts


9 MiniFigures, including 2 holiday-themed MiniFigures


Vehicles include mini Gungan Sub and General Grievous' Starfighter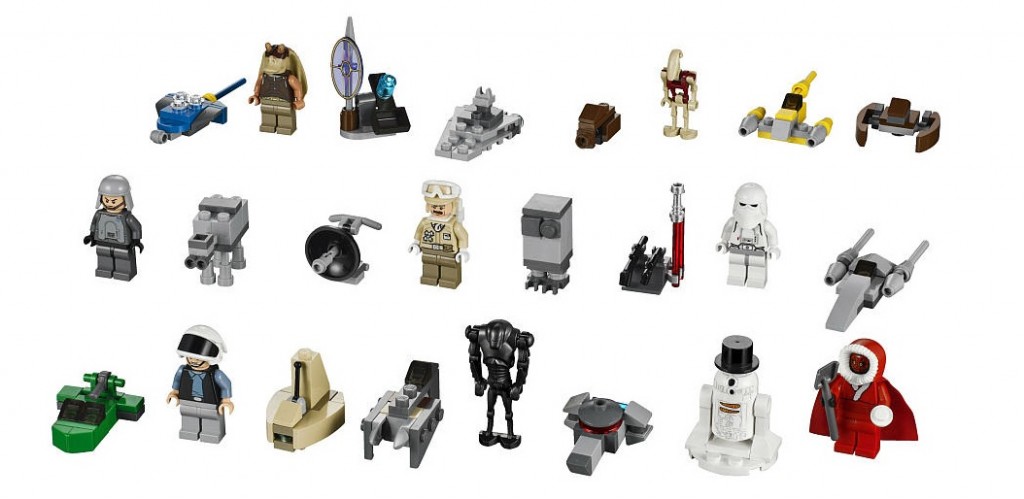 Article Link:
http://toysnbricks.com/lego-advent-calendar-2012-star-wars-now-available/