LEGO Octopus Mini Model Store Build Instructions - July 2017
Posted:
Mon Aug 07, 2017 4:47 pm
The monthly mini model store build for the LEGO Octopus was last month in July. Although the build is now over, the instructions were available online earlier at
LEGO
. You can follow the instructions and build your own mini octopus!
July 2017 LEGO 40246 Octopus Mini Model Build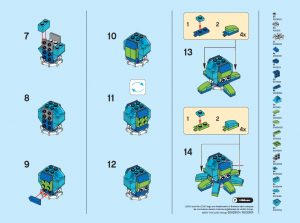 Article Link:
http://toysnbricks.com/lego-octopus-mini-model-store-build-july-2017/