We've seen images earlier for the LEGO ART 31202 Disney's Mickey Mouse item and now, the official press release is available. Contains 2658 pieces. Available January 1, 2021 at LEGO Shop at Home (USA | Canada | UK | Australia), LEGO Brand Retail Stores and other retailers. Additional images available at LEGO Shop at Home by searching 31202.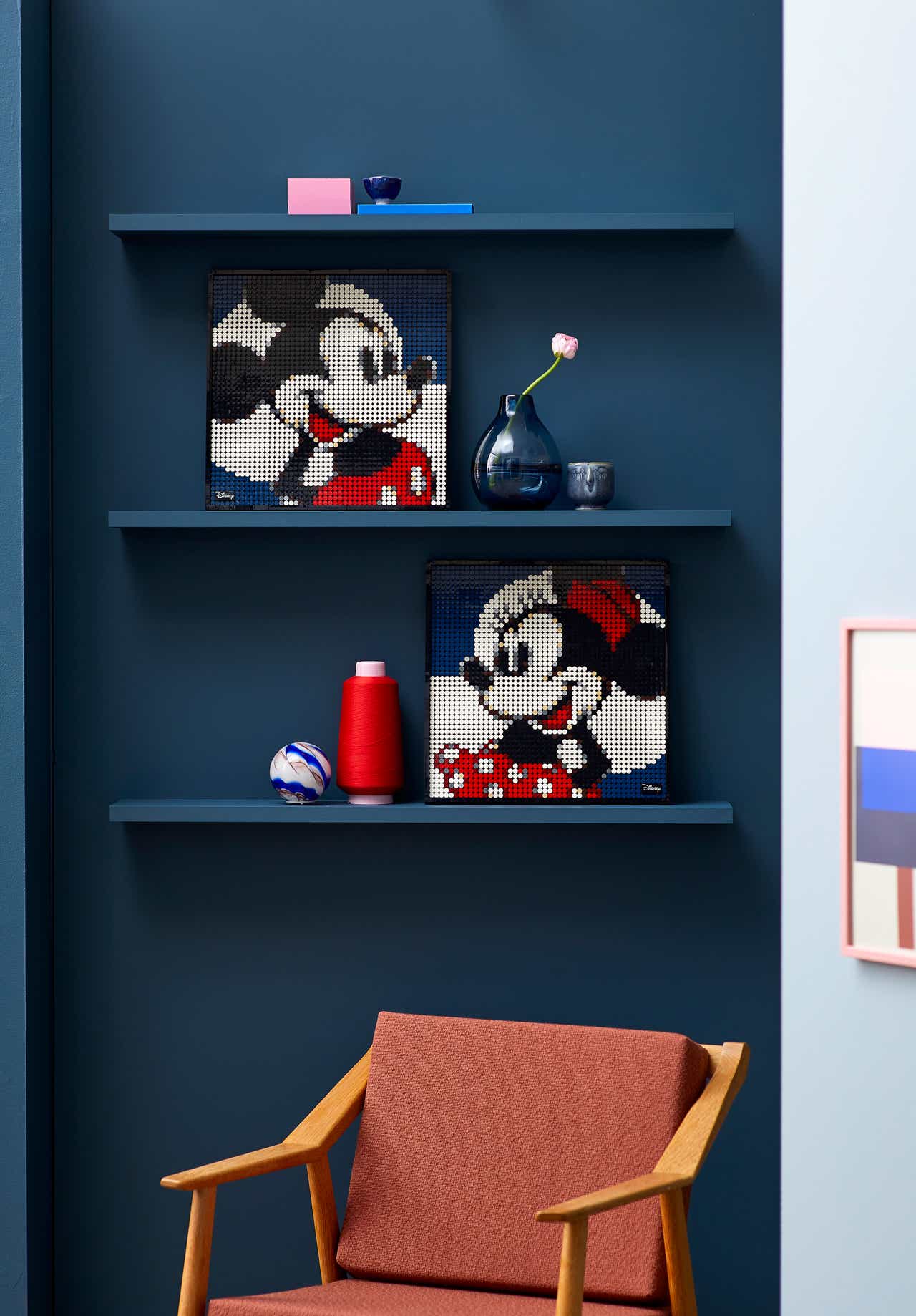 18+ LEGO ART 31202 Disney's Mickey Mouse Product Description
If you're a fan of classic Disney characters, we have a project just for you! You can build 1 of 2 wall decor portraits with this LEGO® Art ǀ Disney's Mickey Mouse (31202) set and enjoy a creative mosaic project that offers active stress relief as you build.
LEGO relaxation for adults
Spend some rejuvenation time assembling a tile picture of either Disney's Mickey Mouse or Minnie Mouse with this 2,658-piece set. As you build, listen to the included Soundtrack and learn more about the iconiccharacters. Up for a change? Rebuild it or collect 2 sets and create a united Mickey Mouse and Minnie Mouse wall decoration.
Creative possibilities
You don't have to be an artist or LEGO collector to appreciate the creativity of this set. Once finished, display it on a wall or shelf in your home or office. This LEGO Art set is part of a unique collection of building kits focused on art, music, design and architecture that also make a great gift for anyone (including yourself) seeking a new project.
Show off your love of Disney's Mickey Mouse or Minnie Mouse with this stunning mosaic LEGO® Art ǀ Disney's Mickey Mouse (31202) set. You can display the piece on your wall or shelf after creating it.
Enjoy a relaxing break with this LEGO® set, featuring over 2,650 pieces, including 9 canvas wall decor plates, Disney signature tile, brick-built LEGO frame, unique hanging element and a tile tool.
This set lets you relax and recharge while you focus on your appreciation for Disney's MickeyMouse through art. With the included Soundtrack, you can learn new details as you build.
To push your creativity further, combine 2 of the craft hobby sets to create a special united piece, featuring Disney's Mickey Mouse and Minnie Mouse on a distinctive background.
A portrait measures over 15.5 in. (40 cm) square and offers 2 building options. It makes a meaningful gift for yourself or other Disney enthusiasts in your life who also love DIY projects.
The coffee-table-quality instructions guide you through the project and offer a stress-relieving road map through the art along with some creative LEGO®-inspired relaxation.
Perfect to display on a wall or shelf, LEGO® Art sets offer adults like you a rewarding building experience while you explore your passion for creative arts-and-crafts-related hobbies.
LEGO® components meet rigorous industry standards to ensure they are consistent, compatible and connect and pull apart consistently every time – it's been that way since 1958.
LEGO® components are dropped, squashed, twisted, heated, bent, scratched and stretched, ensuring that this Disney's Mickey Mouse wall decor piece meets stringent global safety standards.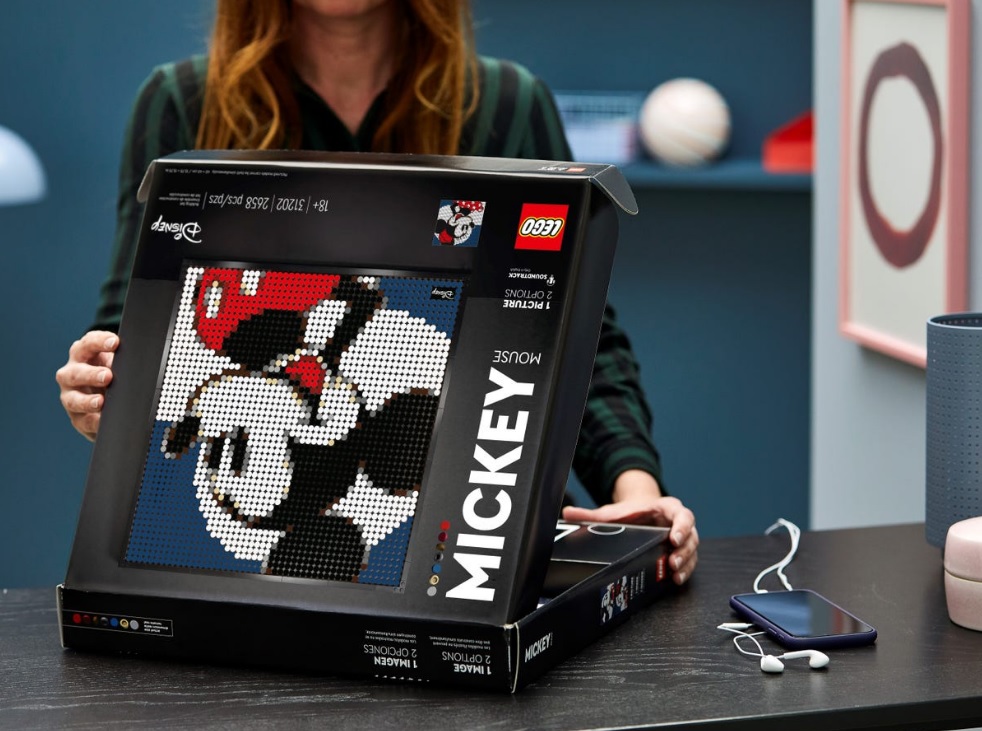 18+ LEGO ART 31202 Disney's Mickey Mouse Press Release
LEGO® fans and classic Disney enthusiasts can now welcome the famous cartoon couple into their home with the new LEGO® Art Disney's Mickey Mouse set. Older builders can celebrate Mickey Mouse's cheeky smile or Minnie Mouse's unique style as they build one of two gorgeous 2D mosaic wall art portraits to proudly display.
LEGO Art offers adults a creative experience to help them relax and recharge as they transform a blank canvas (or in this case, small interlinking base plates) into a piece of Mickey or Minnie wall art using LEGO tiles. The new 2,658-piece set can be easily reconfigured to display the other half of the couple, or two different sets can be combined to create a united Mickey Mouse and Minnie Mouse wall decoration.
An immersive soundtrack to accompany the build will help Disney fans switch off and explore their love of the classic cartoon characters as they build. The soundtrack includes stories of those close to the cartoon couple including:
David Pacheco, Creative Director and Character Artist at Disney
Jeff Shelly, Character Artist at Disney
Brian Blackmore, Principal Character Artist at Disney
Ron Cohee, Senior Character Artist at Disney
Fiorella Groves, LEGO Designer
A Disney signature tile adds the final touch to the impressive 15.5" (40cm) square tile mosaic before it is proudly hung on the wall.
The new LEGO Art Disney's Mickey Mouse set for builders aged 18 and over will be available from 1st January 2021 from LEGO Shop at Home (USA | Canada | UK | Australia), LEGO Stores and other retailers globally priced from $119.99/€119.99.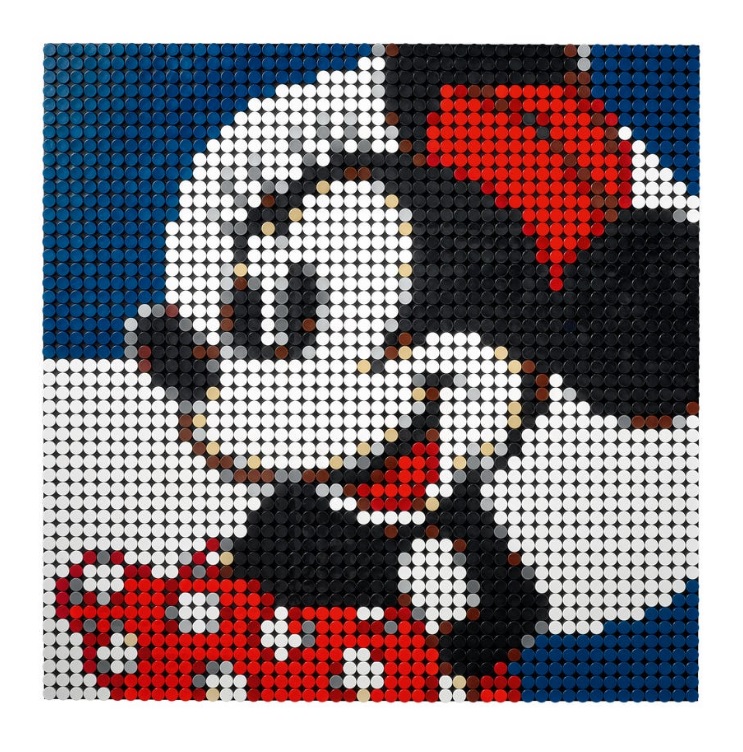 Toys N Bricks is your destination for the latest and hottest LEGO News, Sales News, Creations and Reviews! (www.toysnbricks.com)
Visit the new 2020 Toysnbricks LEGO Forums for LEGO Related Discussions. Registration is free.
Subscribe by Email and Follow Us on Facebook, Twitter, Instagram and Flickr.
Follow and like Toys N Bricks: