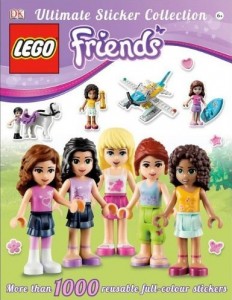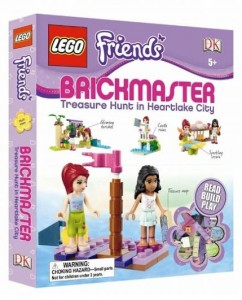 Our DK & EMG sponsored LEGO Friends giveaway is now over and we have some winners to announce! Thank to everyone who entered. Each winner listed below will receive (1) LEGO Friends Ultimate Sticker Collection ($12.99) and (1) LEGO Friends Brickmaster ($29.99). Congrats!
Todd Hollenbeck
Favorite Minifigure: Olivia is my favorite because she's an inventor and put together a
cool treehouse.
Favorite Set: My favorite set so far has been the Advent Calendar, with the neat
mini-builds each day that added to the winter scene.
Robert Yung
Favorite Minifigure: Olivia because her hair is brown like my daughter's.
Favorite Set: Olivia's Tree House because my daughter likes tomboy stuff.
Paul Lewis
Favorite Minifigure: My daughter and I like Christina from the Advent Calendar Set. The Holiday printing reminds us of the good times we had opening a door
each day during December 2012.
Favorite Set: 3184 Adventure Camper is my daughter's favorite. She loves playing
with the Bicycles and having cook-out picnics.