Update: The sets and pictures appear to have originated from Kmart.com. They're not available for sale yet, but they do have product descriptions and additional pictures for these new sets.
Images for some of the upcoming 2014 LEGO Ninjago sets have surfaced online. So far, three set images have been released including LEGO Ninjago Thunder Raider, Overborg Attack and Kai's Fighter. (via TheBrickFan).
From the background of the box, it appears that this new Ninjago wave will be in a City where Ninjas are combating against Cyborgs. What do you think of these new Ninjago sets? Were you expecting Ninjago to be like this?
70723 Thunder Raider
334 pieces, 2 minifigures
 $29.99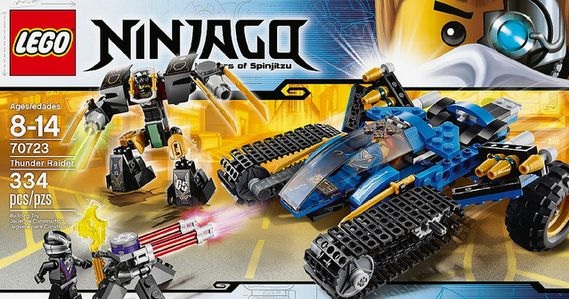 70722 OverBorg Attack
207 pieces, 2 minifigures
$19.99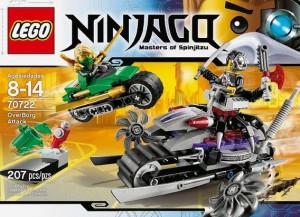 70721 Kai Fighter
196 pieces, 2 minifigures
$19.99
Follow and like Toys N Bricks: