The #21109 LEGO Ideas Exo-Suit set is a very popular set and is also a set that is quite difficult to get right now. Two new merchants have recently been identified that are also carrying the LEGO Exo-Suit set. Forum member payam81 informs us that the LEGOLAND in Vaughan Discovery Center has the set instock for $44.99 CAD. Forum member warhev also notifies us that Amazon (USA) is also carrying the set for $34.95 USD. He ordered it on August 7th, the day when it first became available at Amazon. It appears to be now going in and out of stock at random times. All of the online merchants are now showing the set as out of stock. Your best right now is to head to a Brick & Mortar store like Toys R Us, LEGO and LEGOLAND.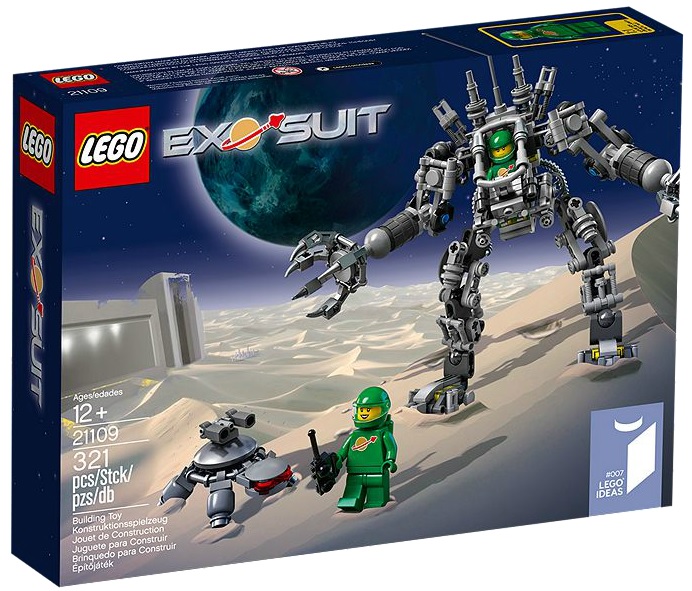 Did you get a copy of the set yet (or expecting one to be delivered soon)? If not, you can enter our giveaway where you can win a free copy of the Exo-Suit set, complimentary of Toys N Bricks. All you have to do is leave a comment in the forum. In addition, I'll also throw in a copy of the 6862 LEGO Super Heroes Superman vs. Power Armor Lex set into the giveaway as well. Its a retired product and is now sold out at LEGO. This set will act as a little teaser for our next big contest, which should be launching in the next few weeks. Stay tune for that!
Note: If you already have a copy of the Exo-Suit set, we would prefer that you do not enter as we want to give those in the TnB community that do not have the set a chance at getting a copy. Basic contest rules apply in this giveaway. Raffle closes on August 23rd, 2014 at 21:00 PST.
Forum Discussions regarding the Exo-Suit: Availability | Featured Review | Exo-Suit Teasers