Update: LEGO Ideas blog is reporting that the set will contain 479 pieces and will be available starting August 1. Price will be $59.99 US / EUR 59,99.
After a seven-month wait since the announcement that The Big Bang Theory was selected for production via LEGO Ideas, the actual product is finally ready to be revealed!
Indulge your inner genius and build this LEGO® version of Leonard and Sheldon's living room as seen in the hit American sitcom The Big Bang Theory! This set was created by two LEGO fan designers— Alatariel from Sweden and Glen Bricker from the USA—and selected by LEGO Ideas members. Featuring loads of authentic details to satisfy all The Big Bang Theory devotees and including minifigures of all seven main characters from the show, it's ideal for display or role-play fun. Includes 7 minifigures with assorted accessory elements: Leonard, Sheldon, Penny, Howard, Raj, Amy and Bernadette. $59.99
The piece count is still not available, but I'd wager we'll get that as well as a new video and more detailed pictures soon.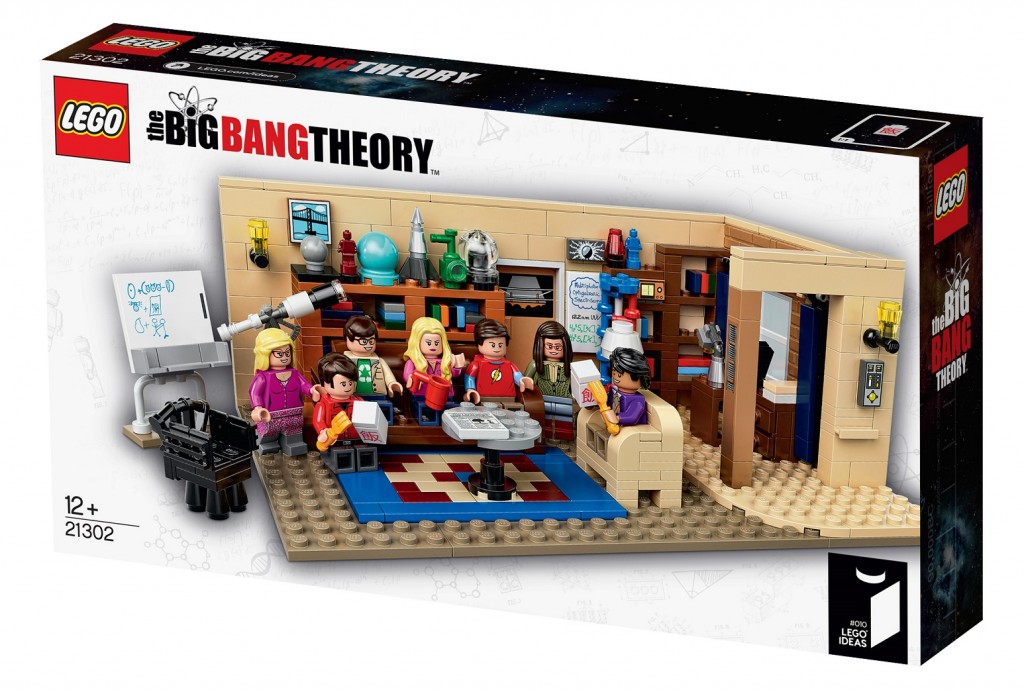 Follow and like Toys N Bricks: