There are only a few final days left to enter the Toys N Bricks Sponsored LEGO City Building Contest (April-June 2020). Contest deadline is this Friday, June 5, 2020 at 21:00 PST (June 6 at 0:00 EST). This means you only have 4 days left.
Build a City scene, building or monument from your country using LEGO pieces and share it with us. Spend some time after work to build your creation! It can be a small creation, but it has to be within 32×32 studs (no microscale).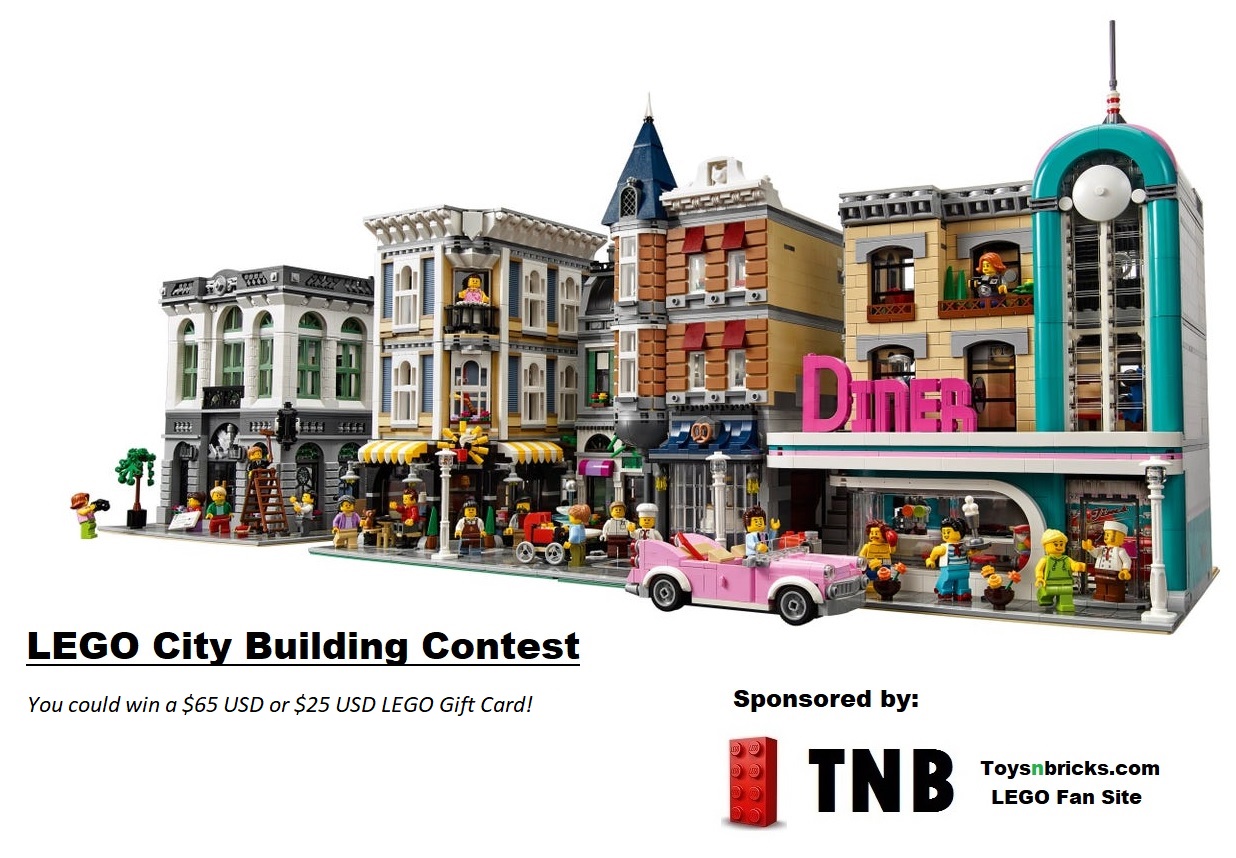 Prizes
Prizes include a $65 USD LEGO Gift Card and a $25 USD LEGO Gift card. For those living in Canada, it would be equivalent to $100 CAD and $35 CAD. How will you use the LEGO Gift Card? Maybe purchase the new LEGO 80008 Monkie Kid Cloud Jet set? The possibilities are endless with a LEGO Gift Card.
Entries
So far, we only have 4 contest entries. Full contest details and where to enter available in the new Mini Toysnbricks Forums. Entries can be submitted here. Registration is free.
Toys N Bricks is your destination for the latest and hottest LEGO News, Sales News, Creations and Reviews! (www.toysnbricks.com)
Subscribe by Email and Follow Us on Facebook, Twitter, Instagram and Flickr