Target is speeding up their liquidation process where they are planning to close more stores faster than originally planned. Over 80 stores would be closed by this Easter weekend since they have announced their plans to exit the country on January 15, 2015. This represents over half the amount of stores that they have in Canada.
Most stores now have their toy liquidation discount at 60% off or better. The entire store is now on sale from 50-70% off (or better depending on location). Everyday its like boxing day at their stores now where they have huge lineups and shoppers everywhere! Truck shipments are still going to stores that will continue to be open a little longer.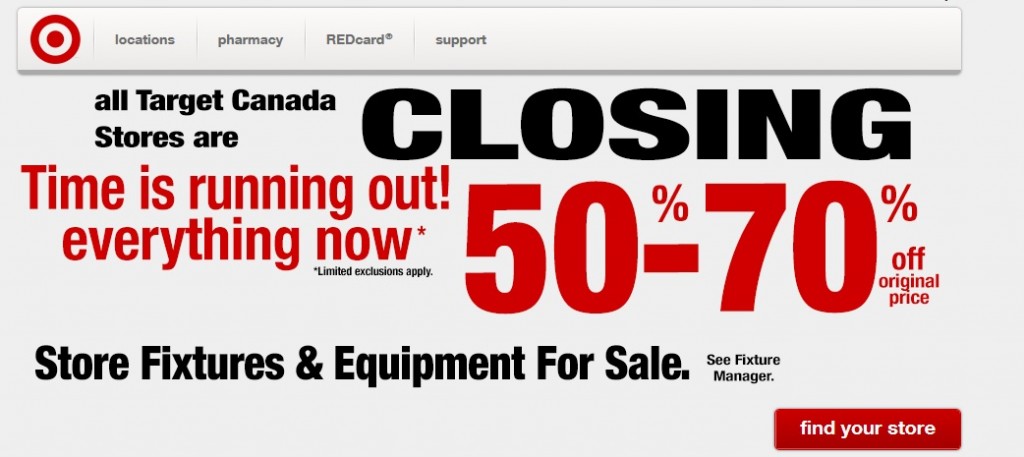 *For Target Canada Liquidation discounts, please click
. For discussion related to the store closures and Target Canada discussion, please click on the forum comments below.