Forum member kevin7215 informs us that Amazon France now has complete boxes of 60 LEGO Series 7 Minifigures available for a low €100,3 price. Like Series 6, they're listed as out of stock at the moment but you can order now and they'll ship when instock. As always, extra 16.4% off if you live outside of Europe because you do not need to pay Euro tax.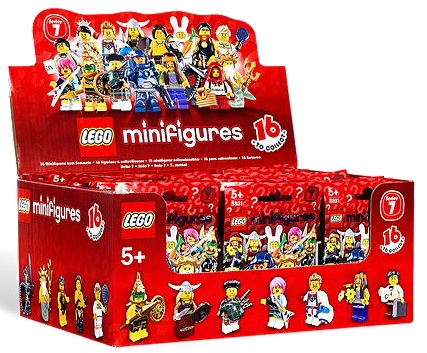 Very good deal even for those living outside of Europe! After factoring currency conversions based on 1.32 exchange rate, each box works out to be $121 making each minifigure to be only ~$2.02 each (reg.$2.99 US / $3.49 CA). Thats 33% off for US or 42% off for Canada!
Price for each Box
USA/Canada: €83.86 + €7,68 = €91,54
Outside of Europe: €83,86 + €23,63 = €107,49
Europe: Base price (~1-2%) and shipping may vary depending on your country
France: €100,3
*Boxes of 60 Series 6 Minifigures are also still available for €117,4. More of their hottest LEGO deals can be found here.