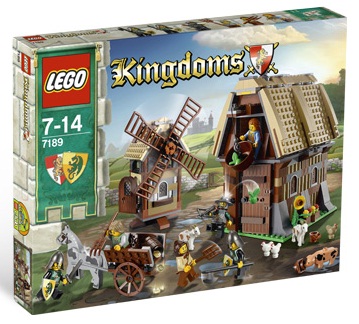 The LEGO Kingdoms 7189 Mill Village Raid set is going for €44,97 right now at Amazon France. This is a great medieval set to pair it up with the online exclusive LEGO Castle Medieval Market Village as thats still going for €76,42 too!
Ships worldwide and extra 16.4% off tax discount if you live outside of Europe. For more details, please read the Amazon section of the Outside US LEGO Buying Guide if you have never purchased from Amazon France before.
*Check Amazon's LEGO Bestsellers List to see the top 100 sets that everyone is buying now!