Forum member bulwark informs us that Amazon France currently has LEGO Star Wars 10221 Super Star Destroyer for €319,99. (make sure to choose Amazon.fr as the retailer) As always, extra 16.4% off if you live outside of Europe because you do not need to pay Euro tax. If you live in countries like Australia or Singapore, then this is a pretty good deal!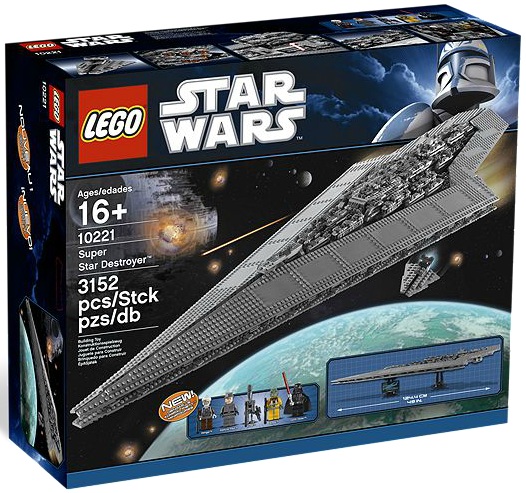 Price for each Super Star Destroyer
USA/Canada: €267,55 + €18,22 = €285,77
Outside of Europe: €267,55 + €50,84 = €318,39
Europe: Base price (~1-2%) and shipping may vary depending on your country
France: €319,99
*Boxes of 60 Series 7 Minifigures are also now shipping, but if you haven't ordered earlier, the price has unfortunately went up to €125,59. More of their hottest LEGO deals can be found here.