There are quite a few deals going on at Amazon Italy right now including LEGO Star Wars 7965 Millennium Falcon for €104,47. The discontinued Kingdoms 6918 Blacksmith Attack is also available at a great price for €7,03.
If you are outside of Europe (in particular for countries like Canada, Australia, Singapore, Hong Kong, Taiwan, Japan) there's some good news as it appears that Amazon Italy is now offering International Shipping for most LEGO (excluding 2012 LEGO) and shipping is very reasonable. Plus, don't forgot about extra 16.4% off tax discount!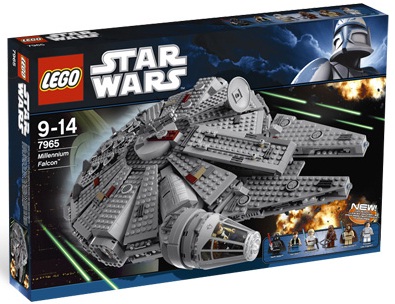 Shipping Charges
Italy: FREE Shipping
Europe: Starts at €8,24 for 1st item and increases by ~€1 for each additional item
Outside of Europe: €20 Flat Rate, order as many as you want for €20!
Other Deals Not to be Missed (Ships Worldwide)
More of their hottest LEGO deals can be found on their LEGO Bestsellers List!