Amazon United Kingdom currently has the discontinued LEGO Ninjago 2507 Fire Temple on sale for £66.46. After factoring 16.7% Europe tax discount and shipping, this works out to be £60.33 for North America. Base on 1.6 exchange rate, this works out to be $96.52 USD.
Back when this set was available, it retailed at $119.99 so this still works out to be 20% off for USA or 38% off for Canada (since the set retails for $154.99 CAD). For a discontinued/hard to find set, this is pretty good already!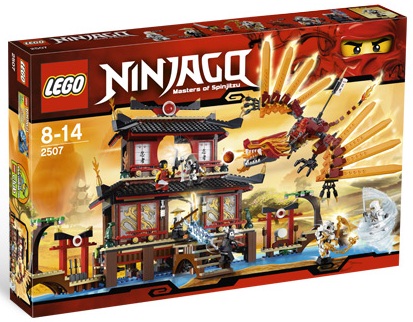 Price for a Ninjago Fire Temple Set
USA/Canada: £55.38 + £4.95 shipping = £60.33
Outside of Europe: £29.17 + £22.58 shipping = £77.96
Europe: Base price 1-2% VAT difference + Free shipping
UK: £66.46
Don't forget that each additional item only cost an extra £1-2 for shipping. If you are outside of Europe, we would definately recommend buying more than just 1 item as shipping for the first item is very expensive! More of their hottest LEGO deals can be found here.
Follow and like Toys N Bricks: