Update: Olivia's House sold out.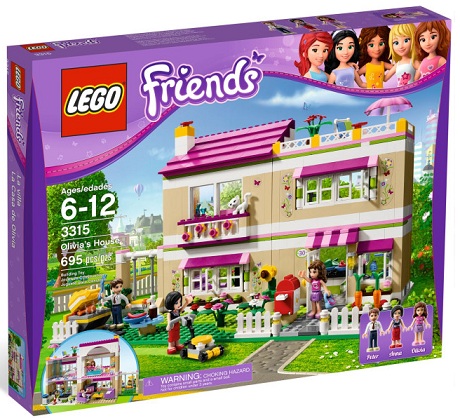 Barnes & Nobles online has LEGO Friends 3315 Olivia's House back instock and you can score it for 28% off US MSRP after the coupon! Also, it appears Star Wars 9492 Tie Fighter regular price is already $5 below retail, thus your actual savings after 10% off new sets and 20% off from the coupon works out to be 35% off. You can see all the 10% off new 2012 LEGO here. Thanks to everyone who posted about it in the forums!
Coupon code discount will only be applied on 1 item. For non-members, use coupon code U7K4X3B or X3X8W7N (must use VISA) to receive 20% off. Other codes for non-members includes DEALPRO15B (15% off) and A8N7K7X (15% off). If you are a member, you can use either one of these coupons to receive 20% off: U9X4V7K or U3K8R8H or E8F7H9X or P8K7W9P.
BN Shipping Charges
United States: FREE Shipping on orders above $25
Canada: First Item $6.48, Additional Items $2.49 each
International: First Item $12.98, Additional Items $5.49 each