Missed out picking some online exclusives before its discontinued? You may be in luck as quite a few of them are still available for sale at Amazon Italy. The prices on the discontinued sets are so good that even United States is getting a deal! Note however there are no guarantees and your order may be canceled because their expected dispatch date is in a month.
Like Amazon France, if you have trouble understanding Italian, you can always use Google Chrome to translate everything for you. Thanks to forum member JabbaT and others for the heads up.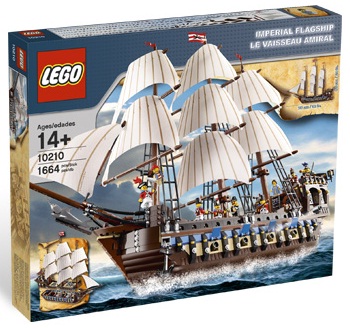 Shipping Charges
Italy: FREE Shipping
Europe: Starts at €8,24 for 1st item and increases by ~€1 for each additional item
Outside of Europe: €20 Flat Rate, order as many as you want for €20!
Discontinued Exclusives
LEGO Deals (Recommended for those outside of US)
More great deals available on their LEGO Bestsellers List. Do note however that most items do not ship outside of Europe though. Only the sets listed above and mainly online exclusives ships worldwide.
Follow and like Toys N Bricks: