The Grand Opening Celebration for the Edmonton, Alberta LEGO Store is happening this weekend! This will be Canada's sixth LEGO Store and will be Alberta's second LEGO Store.
Celebrate the Grand Opening of the LEGO Store in Edmonton, AB!
Celebrate the grand opening of the LEGO Store at Southgate Centre in Edmonton, AB! Help a real LEGO Master Builder construct an 8 foot tall model of Yoda™ completely out of LEGO bricks! You'll receive a free Certificate of Achievement for participating!
Centre Court
Friday, June 14: 11am-7pm
Saturday, June 15: 10am-6pm
Sunday, June 16: 11am-5pm
LEGO Giveaway
Be the first 300 people and you could get one of these exclusive giveaways!
Friday: FREE Collectible LEGO T-Shirt with a $50 Purchase!
Saturday: FREE Limited-Edition LEGO Store Set with a $75 Purchase!
Sunday: Free Exclusive LEGO Minifigure Set with a $50 Purchase!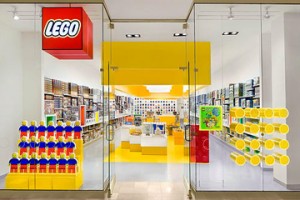 Follow and like Toys N Bricks: