The latest LEGO Ideas project to hit 10 000 supporters is Food Stand Diners by FrostBricks. Congrats on this achievement! The creation features three fast food stands including a fries stall, a burgers stall and a drinks stall. There's also plenty of accessories and minifigures as well. This would go well in a carnival or amusement park scene! You can find out more about this LEGO Ideas creation here.
Model info
Each food stand is modeled to resemble a life size food counterpart, whilst also being a minfig-scale food stand. Perfect for either play or display, with fully detailed interiors so the brothers can prepare their specialty burgers, milkshakes and fries.
It's also proposed there'd be a range of food accesories included, burgers, drinks and more (a birthday cake perhaps?) Along with a table and additional minifigures included, so that you could create your own family enjoying a lovely day in the park.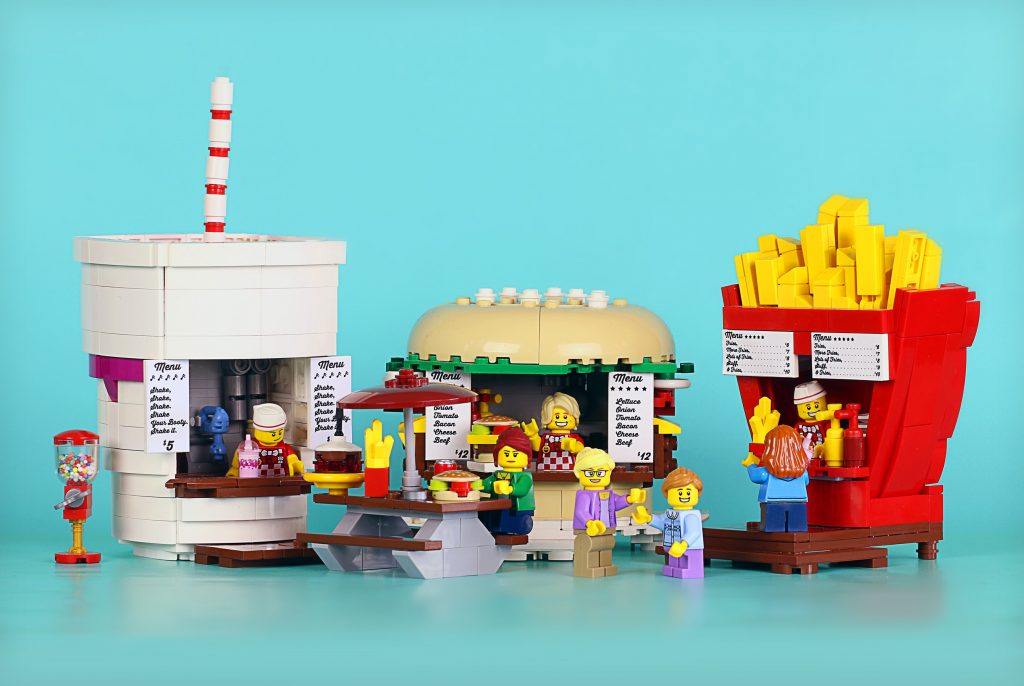 Follow and like Toys N Bricks: