This is the official thread to vote for your favorite "Next Generation of Space Travel" creation. A total of 13 contestants have entered this contest to compete for the Gold and Silver Prize Package.
Please check all entries before voting.
Voting starts now and closes on
August 7, 21:00 PST
.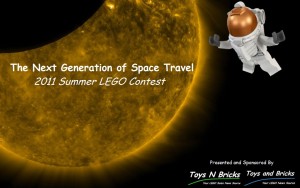 Voting Guidelines
Forum members registered after June 20, 2011 (after announcement of the contest) are not eligible to vote (only exception is if that person is a contestant)
Each member will have 3 points to vote (if more than 3 points are given, the vote will not count)
Points can be divided for different entries or can all go to one single entry
Contestants are allowed to vote for themselves
Place your votes in this thread by stating the member(s) username, the creation, and the number of points you give to them
Entries
At the end of the voting process, all votes will be tallied up and the winner will be announced. Good luck!