This is the entries topic for the Microbuild LEGO Tournament 2012 Contest. Feel free to comment on other people's entries in this topic too!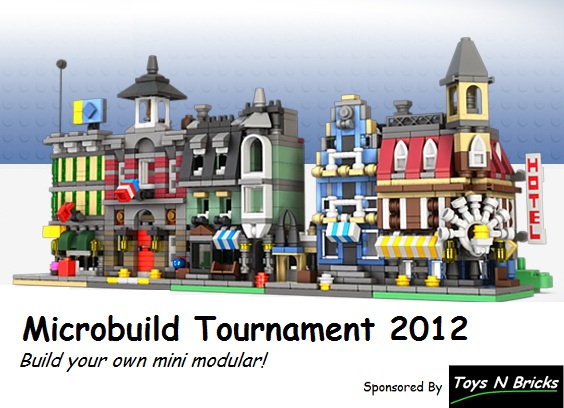 Below are the rules for submitting your entries. For full details regarding the contest and prizes, please read the
contest announcement topic
.
Submit your Entry
Upload your images onto our Flickr Group Pool (you can upload as many as you want)
Tag your images as "Toysnbricks"
You may link your Flickr account here so we can see additional images
Post your creation in this topic with up to 2 images and the amount of pieces you have used
You may edit your entry as many times as you like until the deadline (April 15)
Toys N Bricks reserves the right to modify or change the rules at anytime.
By accepting the prize, you have read and understood the rules and our Basic Contests & Prizes Rules.