Two potential LEGO Ideas Projects have recently reached 10 000 supporters. The first is Gingerbread House by Swan Dutchman.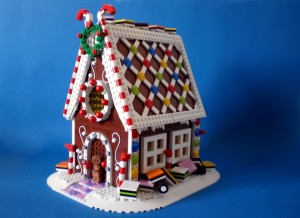 The second LEGO Ideas creation to have reached 10 000 supporters is
Fossil Museum
by whatpumpkin.
Congrats to the both of you! Both projects will now advance to the LEGO Review stage and if these creations passes that stage, then they will become official LEGO Ideas sets.