Another LEGO Ideas project creation has reached 10 000 supporters. Congrats to Figura on his Gravity Falls Mystery Shack creation. You can visit LEGO Ideas to learn more about the creation.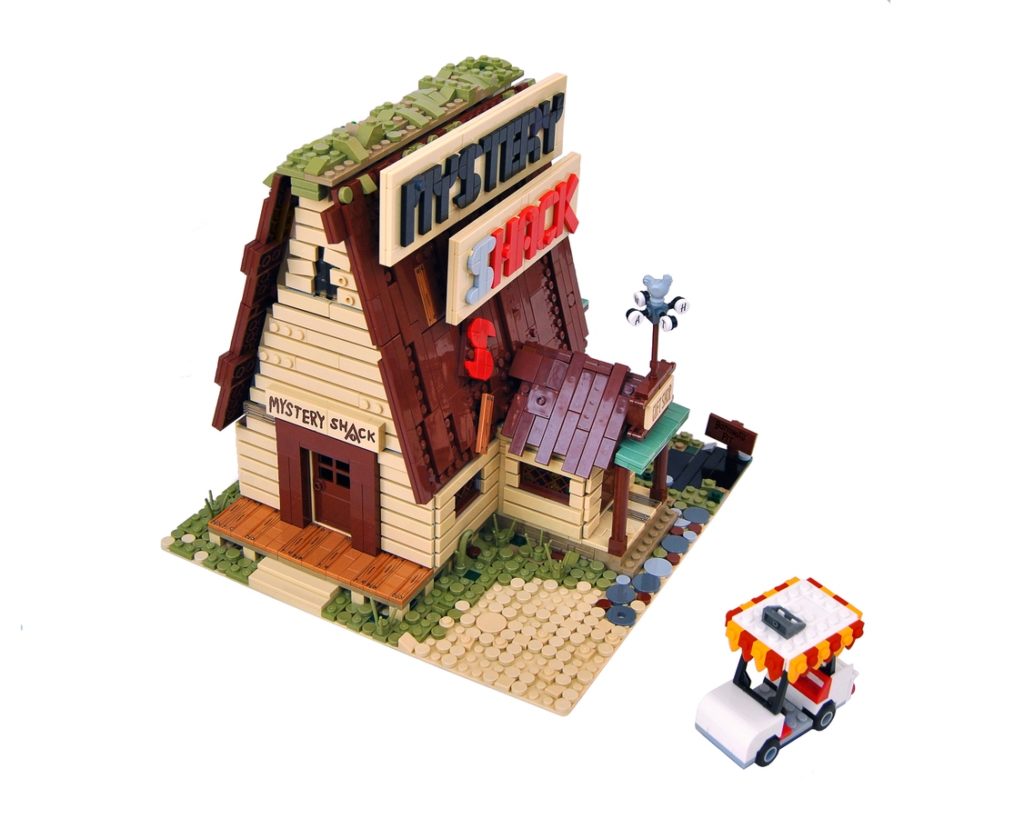 Come visit Gravity Falls and join Dipper and Mabel in discovering all the mysters their Grunkle Stan might be hiding from them inside the Mystery Shack.
The ground floor features the museum, the gift shop including a curious vending machine and the living space
The first floor holds a secret room including some furniture and a dubios carpet
The top floor has Dipper's and Mabel's shared bedroom as well as various items of mystery – imparticular a book with the number 3 written on it
The outside areas show three different porches (the one by the rear entrance including Stan's couch), the parking lot and the bottomless pit, which apparently is bottomless
Parked outside is the little golf cart, which helps Dipper and Mabel escape the monsterous dangerous of the surrounding forests
Contains 5 minifigures: Dipper, Mabel, Stan, Soos, and Wendy as well as Waddles
To reach all areas of the shack the floors can easily be seperated or – for even quicker access – you can fold open the roof. The roof above the gift shop can also easily be lifted. Many of the details and furniture can easily be removed and rearranged to allow different settings.
There are also a few projects approaching close to the 10 000 supporters mark as well. The top 3 include Pursuit of Flight, History Museum and Medieval Blacksmith. They should hit the 10 000 supporters mark usually sometime next week.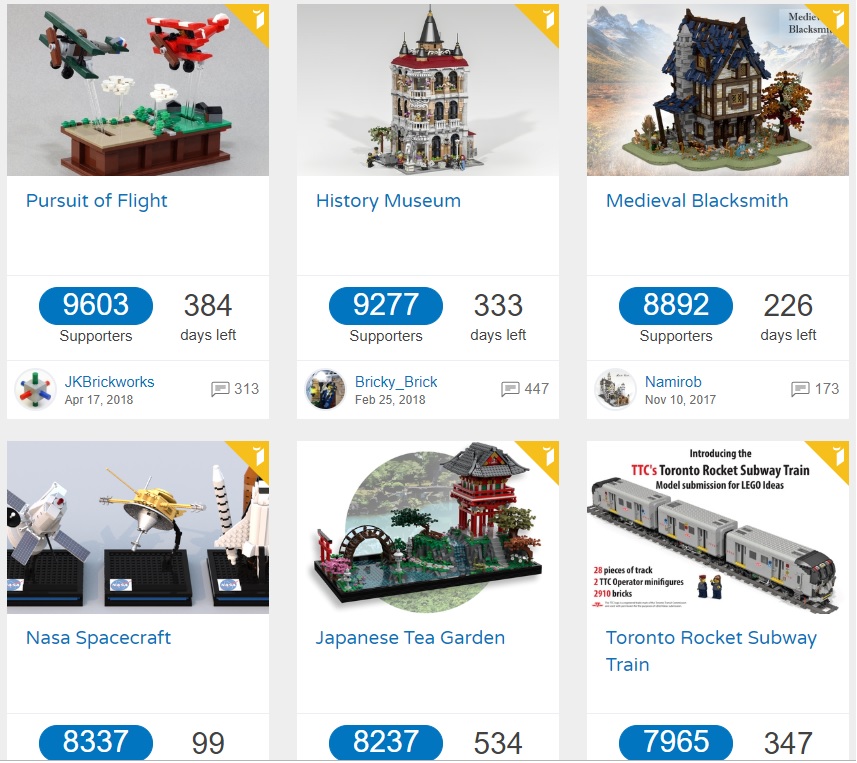 Toys N Bricks is your destination for the latest and hottest LEGO News, Sales News, Creations and Reviews! (www.toysnbricks.com)