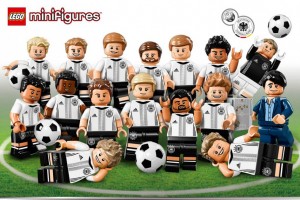 The new 71014 LEGO Minifigures Series DFB Team has been revealed, thanks to zusammengebaut! This all new soccer series will be an exclusive limited edition wave. There will be 15 minifigure players and a national coach minifigure. Just in time for the upcoming 2016 UEFA European Championship happening this summer in France! Each minifigure packet comes with a ball, a baseplate and a collector brochure leaflet.
Below is the leaflet showcasing all 16 of the minifigures along with names in this series. Limited quantities for this minifigure series will be available. Available in select European countries (Germany, Austria, Switzerland) beginning May 14th, 2016. Price will be 2,99 EUROS.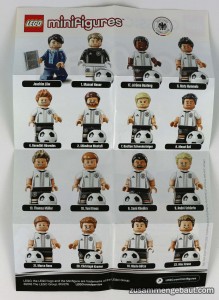 A mini teaser for this upcoming series is also available. Check it out below!