Forum member hatcher shares withus a review on the new LEGO Teenage Mutant Ninja Turtles 79100 Kraang Lab Escape set. This is currently the smallest set in the new Teenage Mutant Ninja Turtles line and is priced at $12.99 USD | $17.99 USD | £9.99 GBP. If you are a forum member, don't forget to submit your ratings!
LEGO Kraang Lab Escape 79100 Review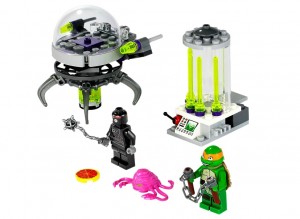 Write a Review and share it with us in the LEGO Reviews Forum!