Amazon United Kingdom currently has LEGO City 4439 Heavy-Lift Helicopter on sale for £23.99 (reg.£34.99). Free shipping with no minimum for orders to Great Britain and Northern Ireland and free shipping on orders above £25 for Europe.
After factoring 16.7% Europe tax discount and shipping, this works out to be £24.94 for North America or £42.57 for those outside of Europe. For US, after factoring currency coversion, it works out to be almost 20% off (base on 1.61 rate). For Canada, it works out to be almost 40% off as Canadian retail is $64.99 (base on 1.58 rate).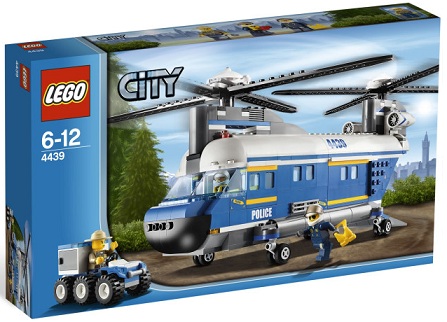 Don't forget that each additional item only cost an extra £1-2 for shipping. If you are outside of Europe, we would definately recommend buying more than just 1 item as shipping for the first item is very expensive. More of their hottest LEGO deals can be found here.
Follow and like Toys N Bricks: