Forum member wilandirene informs us that Amazon Europe (UK) currently has LEGO City 7938 Passenger Train on sale for £66.99 (reg.£102.99). In addition, they also have the companion set City 7937 Train Station for £26.25  (reg.£35.99). Finally, for folks living in North America, they can still purchase the European exclusive (not available for sale in North America) LEGO Games: Star Wars Battle of Hoth for £16.48.
Free delivery with no minimum purchase for the United Kingdom and free delivery with orders above £25 for Europe. As always, prices include VAT already. More of their hottest LEGO deals can be found here.
International Shipping Available
The LEGO City Passenger Train set can be shipped internationally. Select items are also eligible to be shipped internationally as well. If you are living outside of Europe, remember that you can get an additional 16.7% off as you do not need to pay for EURO tax (can be seen at final stage of checkout). Finally, remember that no matter where you are from, you still save on shipping when you order more.
Price for a Passenger Train set
United States/Canada: £55.83 + £4.95 shipping = £60.78 (~$93 based on 1.53 exchange rate)
Outside of Europe: £55.83 + £26.9 shipping = £82.73
Europe: £66.99 + Base price 1-2% VAT difference + Free delivery
UK: £66.99 + Free delivery
*Works out to be 29% off for USA price (reg.$129.99) or 45% off for Canadian price (reg.$169.99)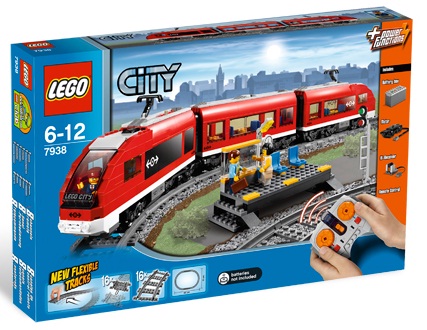 Follow and like Toys N Bricks: