Amazon France currently has LEGO City Passenger Train on sale for €72,35. After factoring 16.4% tax discount and shipping, each set works out to be €81,02 for US/Canada. Based on current 1.3 exchange rate, this works out to be $105.33 USD. (19% off for US or 38% off for Canada) For those living outside of Europe, final price works out to be €87,28.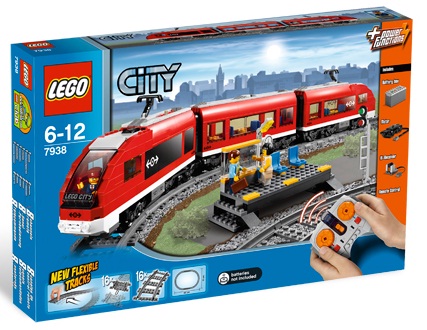 Price for a Passenger Train Set
US/Canada: €60,49 + €20,53 = €81,02
Outside of Europe: €60,49 + €26,79 = €87,28
Europe: €72,35  (price may differ by 1-5% due to your country's VAT)
France: €72,35
Other hot deals include LEGO Volkswagen T1-Camper Van for €73,06 and LEGO City Cargo Train for €112,98. Although Amazon France has increased shipping charges for those living in US/Canada, you still save on shipping when you order more. More of their hottest LEGO deals can be found here.