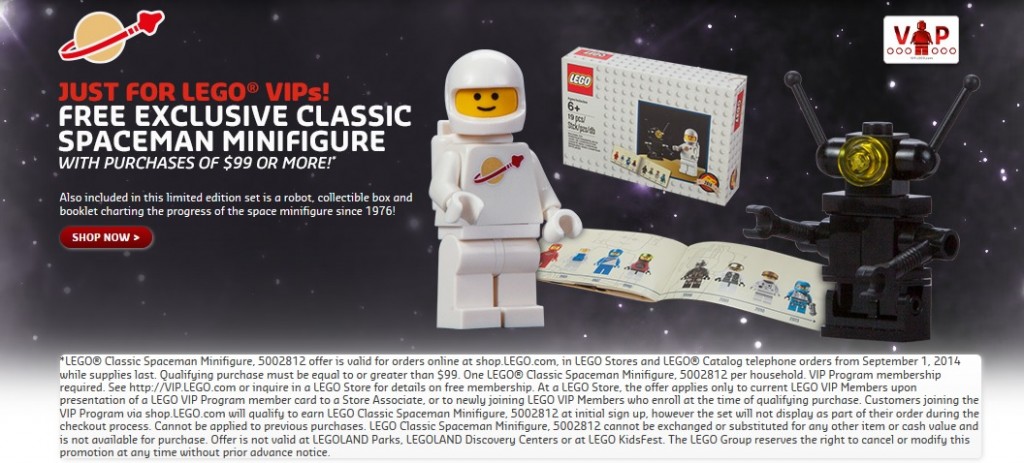 The exclusive 5002812 Classic Spacman Minifigure and Worriz' Fire Bike freebies promotion was supposed to end on September 14. However, it appears that LEGO Shop at Home still have stock for both products so they're still having the promotion going on. For the Classic Spacman Minifigure, you will need to sign in as a LEGO VIP to see the offer.
September 2014 Promotions
FREE Worriz' Fire Bike with purchases of $50 or more
FREE exclusive Classic Spaceman Minifigure with purchases of $99 or more (LEGO VIPs only)
In addition, when you order the exclusive 10220 Volkswagen T1 Camper Van, there is another freebie you can get! In addition to the other 2 promo sets you get above, you also get the 40079 Mini VW T1 Camper Van. Not bad for a hard to find set that doesn't get discounted! Thanks to Brian Looman for writing in and forum member Legobrandon for the tip.