The LEGO Group has decided to close their LEGO Design by Me customization service. Orders are accepted until January 16, 2012. The Hero Recon Team customization service for Hero Creator will continue to operate. Its rather unfortunate, but one of the reasons for the closure is that the LEGO Design by Me experience did not live up to the quality standards that LEGO wants. Below is the LEGO Press Release.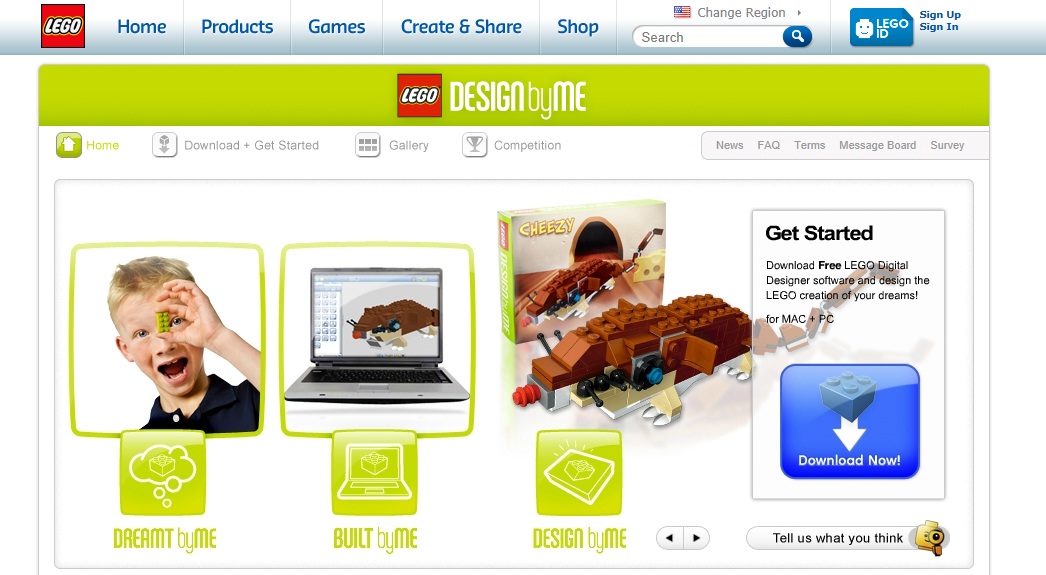 Design byME to close in January

The LEGO Group is closing that part of the Design byMe customization service that allows consumers to order digital models in real bricks. We will be accepting orders until January 16, 2012.

Consumers will still be able to design what they want with LEGO Digital Designer and upload models into a public gallery as before. All existing models will be transferred to a new gallery on the LDD website. Consumers will also be able to download the instructions generated from LEGO Digital Designer.

The HERO Recon Team Hero Creator will be unchanged and consumers will still be able to build and buy their own customized Hero. Bricks can be bought separately, using the Pick a Brick service.

This is not the end of customization for the LEGO Group, but a revision. We believe in the future of customization, but the service we offer has to be right for our consumers and Design byME has proven to be too complex for children.

The original Design byMe vision was for a unique customization service, where consumers could design whatever they imagined, display it and get the model sent to in their own LEGO box. Design byMe as a concept attracts several million people each year to build a huge range of amazing creations using the LEGO Digital Designer (LDD) software. Despite this success, the overall Design byMe experience has struggled to live up to the quality standards for a LEGO service.

Over the years, we have also added other simpler customized building experiences like Hero Recon Team. However, the overall Design byMe experience has struggled to live up to the quality standards for a LEGO service. The feedback from Design byMe users has taught us that we would need to rebuild the entire setup of Design byMe to fix this. This would only make the service too expensive.
Follow and like Toys N Bricks: