This month's mini model build is a LEGO Duck! The event is Tuesday, April 3rd, beginning at 5pm at your local LEGO Brand Store. Event is open to children aged 6-14 and only while supplies last. This is a FREE event and no purchase is necessary.
*Date and schedule is for USA and Canada LEGO Brand Stores.
The event will take place in Germany/UK/Denmark on Thursday April 5th from 4-6PM.
LEGO Duck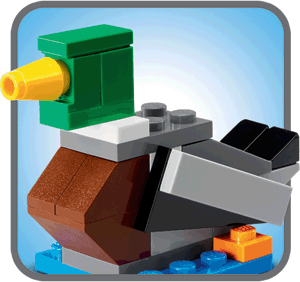 Follow and like Toys N Bricks: