LEGO Shop at Home Europe/UK will be retiring eight LEGO sets. This means that production most likely has stopped and LEGO is no selling the remaining stock that they have. Below are the sets that LEGO will be retiring.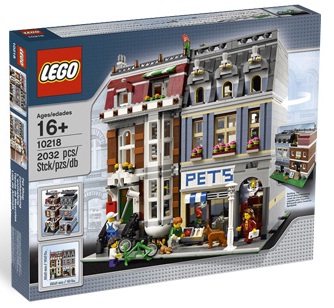 •    10218 Pet Shop
•    10234 Sydney Opera House
•    10236 Ewok Village
•    21108 Ghostbusters Ecto-1
•    21302 The Big Bang Theory
•    21303 WALL-E
•    21304 Doctor Who
•    75059 Sandcrawler
2016 UK & Europe Holiday Promotions
In addition, they have recently started a new promotion where you can get a LEGO 40222 24-in-1 Christmas Builds set when you spend £60 or more at LEGO Brand Retail Stores or at LEGO Shop at Home Europe/UK. Valid from October 23 until November 20, 2016. Finally, they will also be offering the 75093 Death Star Final Duel set at half price when you purchase 75159 Death Star before October 31st.