A LEGO Friends Designer Contest was launched earlier this year and LEGO hosted a Designer Contest where the creation will be made into an official LEGO product. In addition, the winner will get a mini doll representation as well! The winner is 8 year old Sienna from London, UK.
Big congrats on designing this awesome Heartlake City Playground creation!! Below is an image of the top 10 finalists for the contest as well as more details regarding the winning entry. A LEGO commercial video for the new set is available on the official LEGO Contest page. Thanks to Heartlaketimes and Brickset for the news.
LEGO Friends Designer Contest
Sienna has been turned into a mini-doll to be available in the winning product. How cool is that?
Name: Sienna
Age: 8
Lives in: London, UK with mom, dad and little brother, Austen.
Favorites:
sport: gymnastics, rock climbing
hobbies: LEGO® bricks, art, music, piano
after-school activity: ballet, Brownies (the Girl Guides – not the cakes!)
food: chocolate
color: turquoise
LEGO Friend: Mia
Five fun facts
Sienna found ideas for the Heartlake City Playground from the playground near her house and other fun playgrounds and parks she has been to.
Heartlake City Playground has Sienna's absolute favorite playground activity: a climbing wall! And another favorite: monkey bars!
Sienna's brother brought a teddy bear everywhere when the family came to the LEGO headquarters in Billund. It was his school class teddy bear and it ended up as a model sticker!
Sienna's mini-doll character has a brown pet dog named Pippa. It's named after her grandmother's new pet that she got for her birthday!
Sienna is always busy with school, after-school clubs, and spending time with her friends and family. To find time to build the playground, she used every minute of spare time she could find. She even shut herself in her bedroom for a full Saturday to build the playground and only came out for lunch and dinner!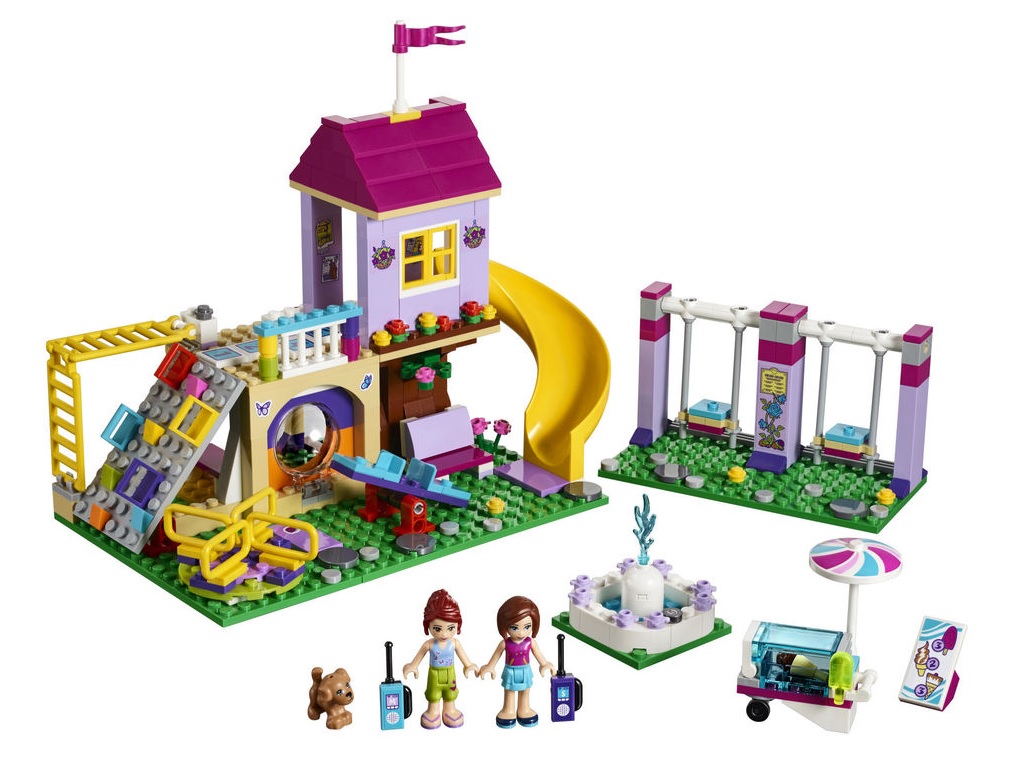 Follow and like Toys N Bricks: