The LEGO Group is launching new activities for families so that they can understand more about child safety and to combat against cyberbullying. See below for the full press release.
Billund, November 16th, 2020: The LEGO Group has today expanded its range of family-focused digital child safety and wellbeing initiatives to help families have conversations and learn more about how to tackle cyberbullying in an engaging, memorable way.
A new 'Build & Talk' activity guide has been created to help parents and caregivers initiate conversations with their child about this challenging subject while completing some simple LEGO® builds together. At the same time a new playful LEGO Friends #BoostUp experience is being introduced in the LEGO Life app, developed with Peppy Pals, a leading creator of digital social and emotional learning experiences, to help children understand and celebrate the power of being kind online and giving them the skills they need to thrive online.
Social media and digital networks can provide friendship lifelines for many children globally, particularly at a time when many remain out of school due to the pandemic. While most children use social media as a force for kindness; by the time a child is in their teenage years, the majority say they have experienced cyberbullying[1]. The new initiatives from the LEGO Group have been developed to help children feel empowered to spot and act on cyberbullying if and when they experience or witness it.
Small Builds for Big Conversations
The 'Build &Talk' activity series is designed to help parents have online safety and wellbeing conversations with children aged six to 10 within the safe environment of play.
The latest activity pack is designed to help children understand what cyberbullying is, open up about their experiences and empower children and adults to take positive action if they witness or experience any kind of cyberbullying.
Families can simply download the activity pack to a tablet or phone, grab some LEGO bricks and work together to build a simple, colourful character – a 'Meanie' – that helps guide a conversation and helps children learn about being kind online and looking out for others through play.
Like the rest of the 'Build & Talk' activities, the series has been created in line with  UNICEF guidelines and advice to help parents find new ways to talk to children, aged six to 10, about digital safety and wellbeing while they play2.
The new cyberbullying activity pack can be downloaded free of charge along with the other 'Build &Talk' activities at www.LEGO.com/cyberbullying.
Families can also tune into a live 'Build & Talk' session about cyberbullying on World Children's Day November 20th, – a day that celebrates children's rights, including their right to be protected from harm online. The livestream will be hosted by the LEGO Group's Vice President of Design, Matthew James Ashton, and Senior Design Manager, Amy Corbett from LEGO Masters. The LEGO Masters judges will be joined by a child protection expert from UNICEF to discuss cyberbullying and answer questions from the audience as they build together. The event is free to join and starts at 6pm CET, November 20th, on https://www.youtube.com/lego
LEGO® Friends and Peppy Pals #Boost Up campaign
LEGO® Friends and Peppy Pals have co-created a series of fun #BoostUp experiences in LEGO Life app  that celebrate friendship. Children are encouraged to take part in a series of polls, storytelling quizzes and virtual building activities that support those who have experienced cyberbullying, help them build the courage to act on abuse they see online, and encourage supportive online behaviours.
The activities are now available on LEGO Life, a safe social media network for children that is used by approximately 9 million children across 78 countries.
"With the #BoostUp campaign we want to create a safe space where children can voice their perspective on what being kind online means to them", says Paulina Olsson, CEO and Co-Founder of Peppy Pals. "Navigating the world of online friendships and communities can feel exciting and fun, but it can also feel scary and lonely for children. Through different videos, polls, quizzes and building challenges we give kids a way to express their feelings, and in doing so help each other deal with both the positive and negative aspects of spending time online."
"When children play, it makes learning easier easier3. This is why we have developed a range of engaging play experiences in both the real world and online that can help families with education on challenging subjects such as cyberbullying," says Anna Rafferty, VP of Digital Consumer Engagement at the LEGO Group, "We hope that by using LEGO bricks and platforms that transcend age, gender and culture, we can help families around the world connect with each other in a fun, natural way while helping children learn about communicating respectfully with each other digitally, spreading kindness and positivity and protecting the wellbeing of themselves and others online."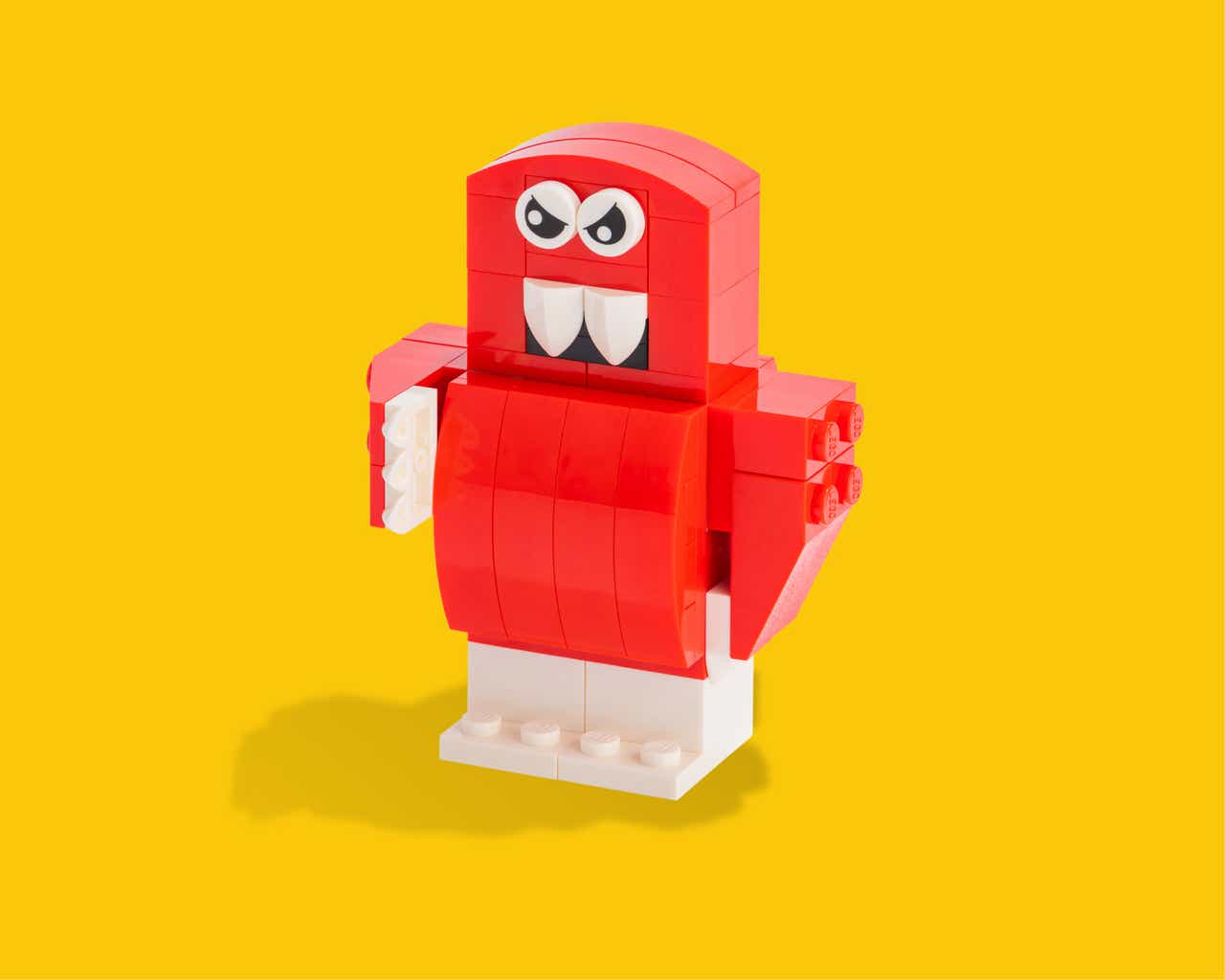 Toys N Bricks is your destination for the latest and hottest LEGO News, Sales News, Creations and Reviews! (www.toysnbricks.com)
Visit the new 2020 Toysnbricks LEGO Forums for LEGO Related Discussions. Registration is free.
Subscribe by Email and Follow Us on Facebook, Twitter, Instagram and Flickr.