LEGO has revealed the next upcoming official LEGO Ideas set! LEGO Ideas 21315 Pop-Up Book features 859 pieces and will be available beginning November 1, 2018. Price for the set would be $69.99 USD / 69,99 EUR / 59.99 GBP. The set features two classic tales including Little Red Riding Hood and Jack and the Beanstalk. More images available on LEGO Ideas Blog.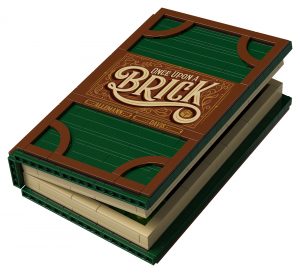 LEGO 21315 Pop-Up Book
Bring the classic fairy tales Little Red Riding Hood and Jack and the Beanstalk to life with the first-ever pop-up book made from LEGO® bricks! Open the book and up pops grandmother's lovely cottage with swinging door and an interior so you and your family can recreate the memorable story. Will Little Red Riding Hood recognize her grandmother in pajamas or is that the wolf in disguise? Or swap out the scene and climb to the top of the beanstalk in search of treasure in the giant's castle, but microfigure Jack better keep an eye open for the hungry minifigure giant!
Below is a youtube video that introduces the set in more detail.
Follow and like Toys N Bricks: