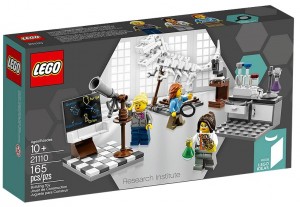 Within 6 days of release, both LEGO Ideas sets (21110 Research Institute and 21109 Exo-Suit) are now listed as "Sold Out" on LEGO Shop at Home. After August 1st (the day of the release), The Exo-Suit set was listed as backorder and also had a limit change from 2 to 1. That lasted for another 5 days. Today, it recently just got a new status as "Temporarily Out of Stock". If your wondering what all the fuss is about the Exo-Suit set, you may want to check out our featured review for the set. Its a really good set so its no doubt that everyone wants it. For 21110 Research Institute, staff atmail35 will be reviewing that set in the coming weeks so stay tune for that.
LEGO Shop at Home usually has a few types of availabilities and it usually progresses from Available -> Backorder ->  Sold Out/Temporarily Out of Stock for newly released sets. It appears that both sets exceeded demand. I believe they have a cap on the number of backorders they take prior to changing the availability status. There's been rumors circulating that the Exo-Suit set will only get 1 production run. This rumor probably helped drove the demand even higher.
The following online merchants carry the Exo-Suit set. All of them are also now showing the product as out of stock. For those living in Canada, there's been reports that the set was available at Toys R Us stores in Canada. It is not listed online.
LEGO Shop at Home
Target (USA) – listed as $39.99
Toys R Us (USA) – listed as $24.99; this might be an error as no one has seen it instock before, correct me if I'm wrong
If you don't have the set, your chances of getting the set would be to check your local LEGO Brand Store. Best way to do that is to call your store to check on availability and then ask them to reserve the set for you. Sometimes, LEGO Shop may take more backorders in the future such as 21104 NASA Mars Science Laboratory Curiosity Rover. However, it was only available briefly before being listed as sold out again.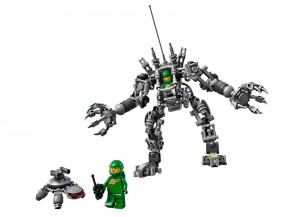 Hopefully, LEGO decides to produce more of these popular LEGO Ideas sets! Brand-new just released sets that are sold out within days usually never get produced again. Occasionally, they may be available again at a later point in time such as 7666 Star Wars Hoth Rebel Base. This was a hot set released back in 2007 during Christmas because it was one of the first sets in a while featuring Echo Base and Snowtrooper minifigures. Available only at Toys R Us and LEGO, it was sold out prior to Christmas and prices doubled/tripled in the aftermarket. Fortunately, they did re-release the set again later in 2008 due to the high demand.
Did you manage to get a copy of the new LEGO Ideas set? The Research Institute set was a bit easier to obtain as it lasted for 6 days (with available status) but the Exo-Suit set lasted really only just 1 day. Let us know!