The most recent LEGO Ideas project creation to reach 10 000 supporters is Medieval Blacksmith by Namirob. Congrats on achieving this! You can find out more about this creation on LEGO Ideas.
LEGO Medieval Blacksmith Creation Description
I am very happy to present you my Medieval Blacksmith. (This model inspired me by Cabanaminis – you can also find Merchant's house there).
After two month of work, my model was finished. I put a special focus on many small details and the design. Also, I've varied a lot with the colors to give the Blacksmith the best possible expression.A harmonious color scheme was important as well, but one of the biggest challenges was the roof, because there are many different angles and special techniques.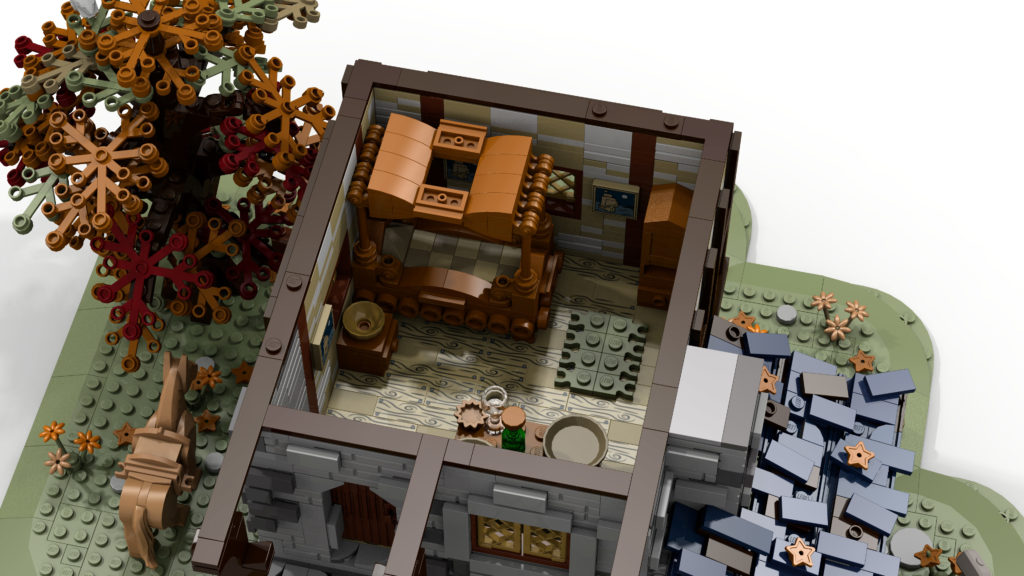 Of course, there is also an interior in this model. You can explore two different storeys, which you can see by a lift-off technique. On the first storey the forge can be seen and on the second is the living area.
From the outside, the Medieval Blacksmith is surrounded by many plants, animals and a large tree. Moreover this set includes 3 minifigures and a lot more of small details. In addition, the big carmine is characteristic of this set.
Toys N Bricks is your destination for the latest and hottest LEGO News, Sales News, Creations and Reviews! (www.toysnbricks.com)