The latest LEGO Ideas Project Creation to achieve 10 000 supporters is LEGO Among Us Video Game The Skeld by MinifigInDisguise. Congrats! Your project would now be headed to the LEGO Ideas review stage where it would be evaluated to potentially become the next official LEGO Ideas set.
LEGO Ideas Project Creation Among Us Video Game The Skeld Description
Among Us is a murder mystery game about discovering an imposter among the crew. Innocent crew members can work together to complete tasks and figure out who is suspicious.
I began creating this build awhile ago and the game has since become widely popular as it deserves to be. The challenge of creating a 2D game into a 3D build was a new experience for me. However, the game converts exceptionally well into LEGO bricks. The build is based on the in-game map 'The Skeld' and features five well-known rooms from the map.
The build is split up into five main sections; the cafeteria, electrical and storage room, engine room, reactor and lobby area. It was essential to maintain the separated rooms as it allows the players to hide and shield their actions from being visible.
Image 1: Thumbnail
Image 2: Cafeteria
Image 3: Reactor
Image 4: Electrical
Image 5: Engine room
Image 6: Lobby room
The build includes 6 crew members, 1 ghost and 2 pets!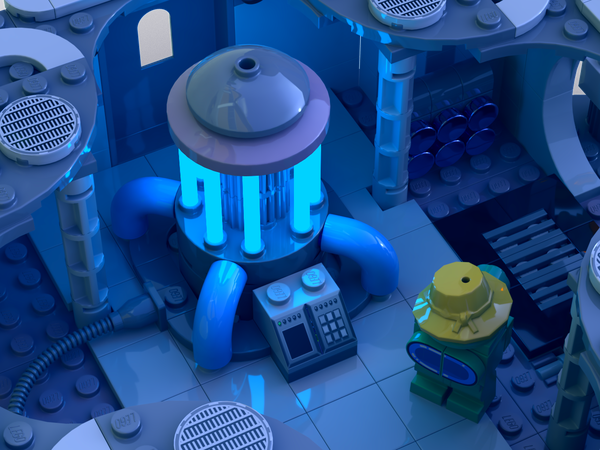 Toys N Bricks is your destination for the latest and hottest LEGO News, Sales News, Creations and Reviews! (www.toysnbricks.com)
Visit the new 2020 Toysnbricks LEGO Forums for LEGO Related Discussions. Registration is free.
Subscribe by Email and Follow Us on Facebook, Twitter, Instagram and Flickr.