LEGO Ideas is launching an updated LEGO Ideas software platform. Right now, it is currently a test session (beta testing phase). You can also sign up to be a beta tester as well. See below for more details. (via LEGO Ideas blog)
What's that now? LEGO Ideas Test Lab?
Today we're launching LEGO Ideas Test Lab, a test version of an updated LEGO Ideas software platform. We've emailed invitations to 5,000 of the most active LEGO Ideas and LEGO Rebrick members. Please help us test the new platform between January 18th and April 14th. If you didn't get an email invite, you're still welcome! The test is limited to 7,500 people. Head over to
LEGO Ideas Test Lab
to sign up.
On LEGO Ideas Test Lab we'll be running a new kind of challenge during this period, which differs from the standard LEGO Ideas and slightly from the LEGO Rebrick experience that you're used to, but don't worry – neither of these two classic experiences are going away. On LEGO Ideas Test Lab, you can participate in an exclusive Fourth Build Challenge, that's about expanding upon given LEGO Creator 3in1 sets. You can also join in small activities along the way and socialize in the Community Café.
We can't wait to get started and are very excited about what we'll learn from testing this platform together with many of you. We're looking forward to how LEGO Ideas Test Lab will shape the future of LEGO Ideas.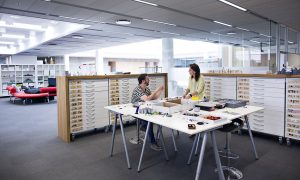 Follow and like Toys N Bricks: