LEGO Ideas The Office is the latest creation project to reach 10 000 supporters. Congrats to Lego The Office for achieving this! As 10 000 supporters have been reached, this project would reach the LEGO Ideas Review stage where it would be evaluated on the possibility on becoming the next official LEGO Ideas set. You can view more about this creation here. The other LEGO Ideas creation close to 10 000 supporters is Medieval Blacksmith by Namirob.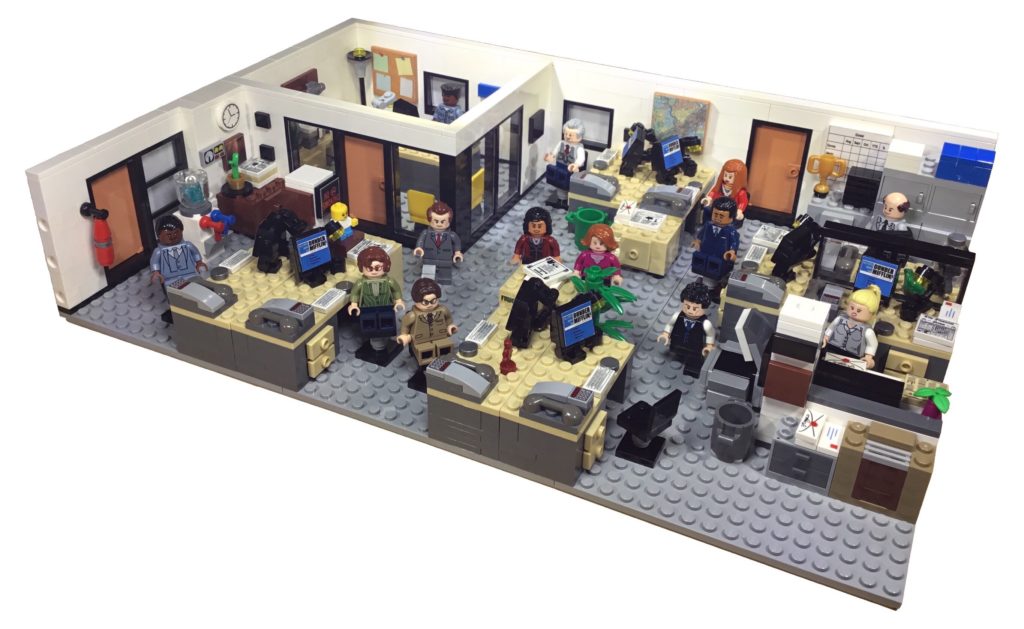 LEGO The Office Ideas Creation Description
In 2020, it will be the 15th Anniversary of the hit TV show, "The Office". The US version of The Office aired on NBC from 2005 to 2013 starring Steve Carell. It is also one of the most popular shows on Netflix, with countless new fans joining the Office fandom every year from all around the world!

The Office is my favorite TV show, it is the show I go to if I need a good laugh or a smile. I've lost count of how many times I've rewatched it. I have all the bobbleheads, countless T-shirts, I'm obsessed with it. I love it so much that four years ago, I created the very first Lego The Office set. I was lucky to have the support of several of the cast and crew with my first prototype, as well as the support of so many incredible fans!

My first Lego The Office proposal reached 10,000 supporters here on Lego Ideas and was reviewed by Lego about a year ago. Sadly it was not approved, but I learned a lot from the experience that I used when redesigning this version over the last year. In honor of the 15th anniversary of The Office coming up next year, I created this new version that I feel would have a better chance of being approved by Lego for all Office fans!
Toys N Bricks is your destination for the latest and hottest LEGO News, Sales News, Creations and Reviews! (www.toysnbricks.com)
Bookmark and Follow Us on Facebook, Twitter, Instagram and Flickr