LEGO is announcing that Amazon Kids+ Originals will begin airing the animated LEGO Monkie Kid series. Season one will be available beginning September 9, 2021 in USA, UK and Canada. Season two will be available beginning October 28, 2021. See below for the full press release.
BILLUND, September 8, 2021 – Today, the LEGO Group announced its first-ever original content distribution relationship and product deal with Amazon and the launch of the animated series LEGO® Monkie Kid™. The content is part of a multi-territory, multi-year arrangement which includes seasons one and two, two specials, and a new line of LEGO sets available later this fall. Season one of LEGO Monkie Kid will be available on Amazon Kids+ on September 9th for viewing in the U.S., UK, and Canada, and October 7th in Germany and Japan. Season two will be available on Amazon Kids+ beginning October 28th.
Fans of LEGO Monkie Kid will have even more fun when Monkie Kid products featuring characters and scenes from the series will be available on Amazon in the U.S. and Canada in time for the holiday season. Sets include Monkey King Warrior Mech and The Legendary Flower Fruit Mountain.
"We're thrilled to bring LEGO Monkie Kid to Amazon audiences to Amazon Kids+," said Jill Wilfert, Vice President of Entertainment Partners and Content at the LEGO Group. "LEGO Entertainment aims to create brand love by bringing our brand and franchises to life. Amazon allows us to bring new types of content and product to audiences around the world and connect with consumers in a meaningful way. We hope that through Amazon, our fans will fully immerse themselves in the LEGO Monkie Kid story."
Featuring exciting products, animated specials, and a TV series, LEGO Monkie Kid was first launched by the LEGO Group in China, in May 2020. It is the first-ever LEGO theme to be inspired by a Chinese legend. The legendary Monkey King is one of the most iconic and recognizable heroes in Chinese culture and loved by generations. LEGO Monkie Kid is the LEGO Group's take on a new, untold chapter of the legendary tale.
"Bringing a series like LEGO Monkie Kid to our toy product lineup and to our Amazon Kids+ service was high on our list of priorities as we continue to expand our content and product offerings for customers," said Anne Carrihill, Amazon's Director for Toys & Games. "We are thrilled to bring these legendary tales to life for customers on the digital screen, as well as through imaginative play with new and exciting LEGO sets discoverable in our store."
LEGO Monkie Kid will join the Amazon Kids+ roster, which already offers more than 20,000 kid-friendly books, Audible books, videos, educational apps, and games on compatible Fire tablet, Echo, Fire TV, Kindle devices and across Android and iOS. The all-in-one subscription provides a world of content to explore, sparking imagination, creativity, and learning for millions of kids.
Additionally, Amazon Kids+ subscribers will be able to access an exclusive Monkie Kid background and avatar on Amazon Fire Kids tablets, including the newly launched Fire 10 Kids Pro tablet. The background and avatar will be available starting in October to complement the content premiere and product availability on Amazon.com.
All Monkie Kid Season one episodes, along with the Special A Hero is Born, will be available September 9th on Amazon Kids+ in U.S., UK, and Canada and October 7th in Germany and Japan. This fall, Prime Video customers in the U.S., UK, Canada and Japan will also be able to watch Season one at no additional cost to their membership. Monkie Kid Season two will arrive on Amazon Kids+ on October 28th in the U.S., UK, Canada and Japan, and November 4th in Germany.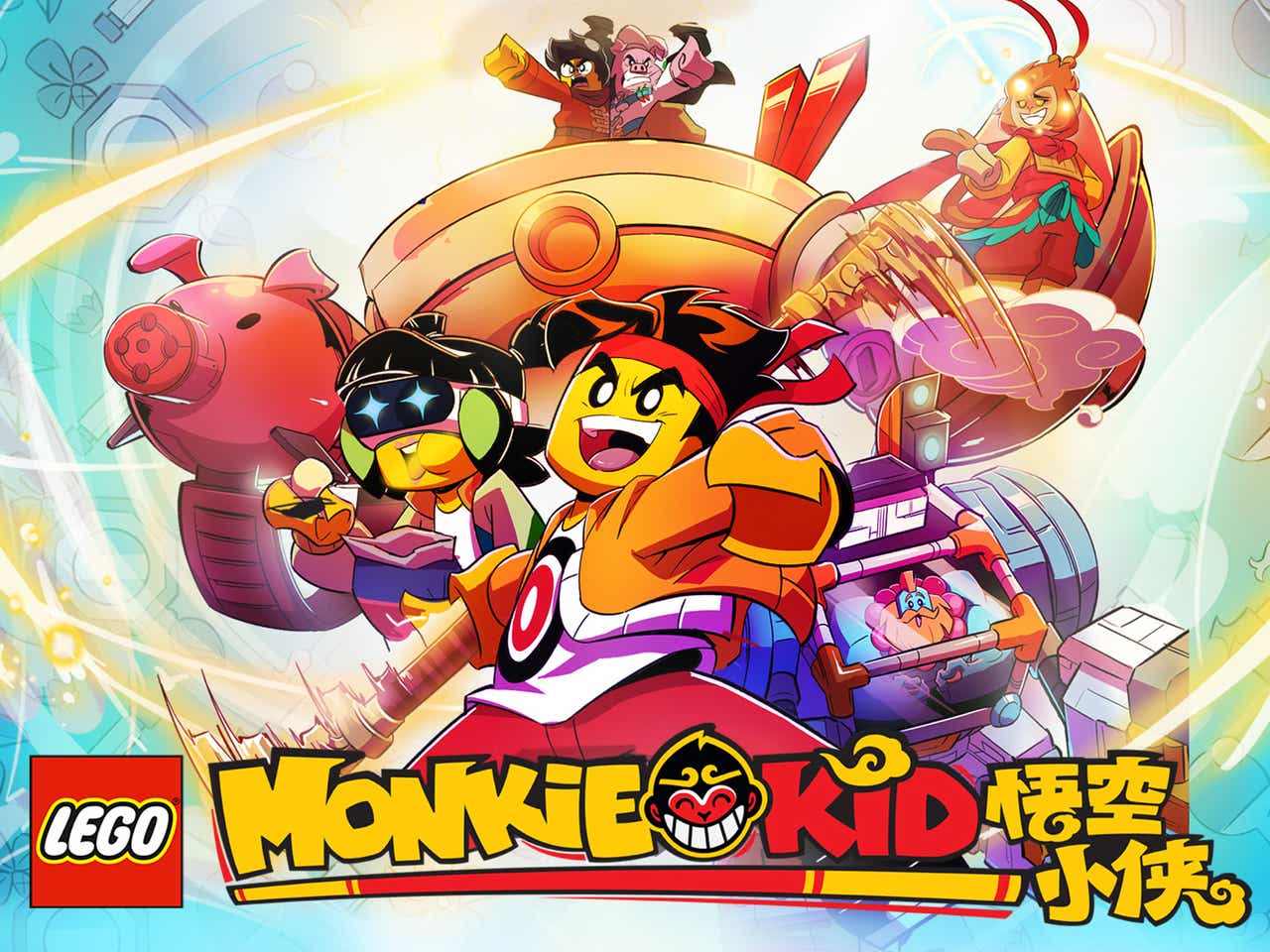 Toys N Bricks is your destination for the latest and hottest LEGO News, Sales News, Creations and Reviews! (www.toysnbricks.com)

Subscribe & Follow: Subscribe for Free by Email and Follow Us on Facebook, Twitter, Instagram  and Flickr.
Support Us Financially: Set up a monthly financial subscription for as low as $3 USD/month.
Buy: Check out Toysnbricks Branded Merchandise at ShopToysnbricks.com.
Discuss: Visit the Toysnbricks Forums for LEGO Discussions. Registration is free.
Follow and like Toys N Bricks: