The limited edition LEGO Ninjago 2521 Lightning Battle set is now sold out at LEGO Shop (USA | Canada). Toys R Us is the only other exclusive retailer that carries this set and the Canadian site at ToysRUs.ca is sold out as well.
Fortunately, the set is still available in the United States at ToysRUs.com with a limit of 2 per customer. Though, I don't think it will last long so you should order now. Its currently discounted to $69.99 (reg.$79.99) and even comes with FREE Shipping.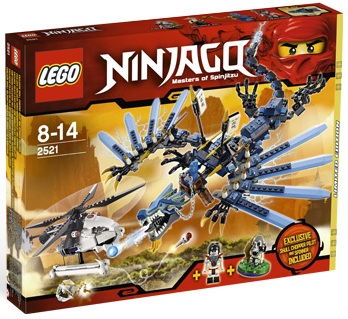 *If you are outside of North America, the set is still available for sale at LEGOShop.