Update: Please read the updated post for clarifications regarding this sale.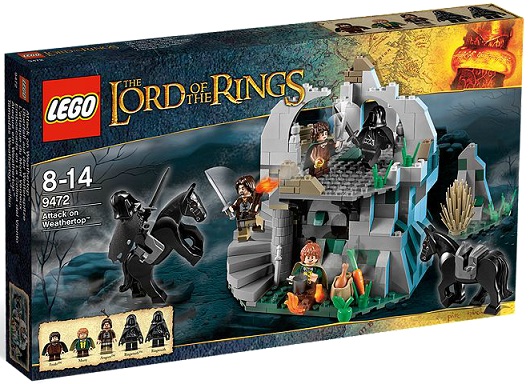 Barnes & Nobles online now has the 3 biggest LEGO Lord of the Rings instock and they are all discounted by 10%. (thanks to all who posted about it) Most worthy of mention is Attack on Weathertop as B&N's regular price for it is below what they're suppose to sell. This means that after the extra 10% off, you can get it for $44.95 (reg.$59.99) which works out to be 25% off in savings.
Other sets that are 10% off are Battle of Helm's Deep for $116.95 (reg.$129.99) and Mines of Moria for $71.95 (reg.$79.99). They also have Superheroes The Batcave for $62.95 (reg.$69.99) as well.
BN Shipping Charges
United States: FREE Shipping on orders above $25
Canada: First Item $6.48, Additional Items $2.49 each
International: First Item $12.98, Additional Items $5.49 each