Wal-Mart USA has some nice clearance deals happening right now. Amazon also has a few sales happening as well.
Amazon
35% off – Super Heroes Beware the Vulture 76083 $25.99 (reg.$39.99) – Prime members only
30% off – Space Shuttle Explorer 31066 $20.99 (reg.$29.99)
17% off – Jurassic World Stygimoloch Breakout 75927 $24.86 (reg.$29.99)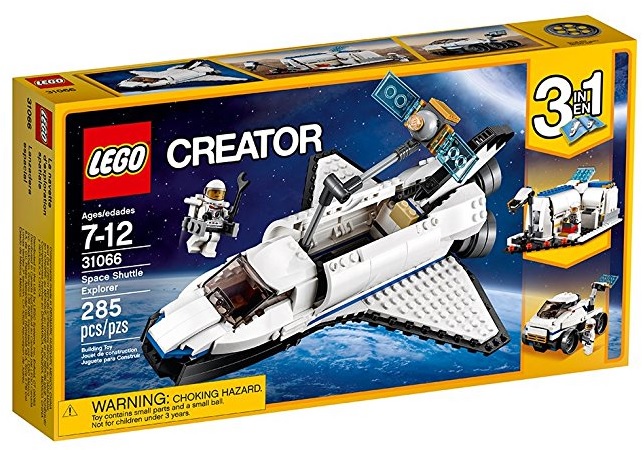 Wal-Mart
Forum member Mantisking reports that many items are currently on clearance at Wal-Mart. Below is just a small sample of the clearance list. You can see the complete clearance list in the LEGO forums. As always, prices and selection can vary depending on location.
70918 Bat Dune Buggy for $15.00
70919 Justice League Birthday Party for $21.00
75196 A Wing vs. TIE Silencer Microfighter for $13.00
71595 Ski Speeder vs. 1st Order Walker Microfighter for $13.00
75169 Duel on Naboo for $15.00
60177 Airshow Jet for $7.00
76090 Mighty Micros Star-Lord vs. Nebula for $7.00
Follow and like Toys N Bricks: