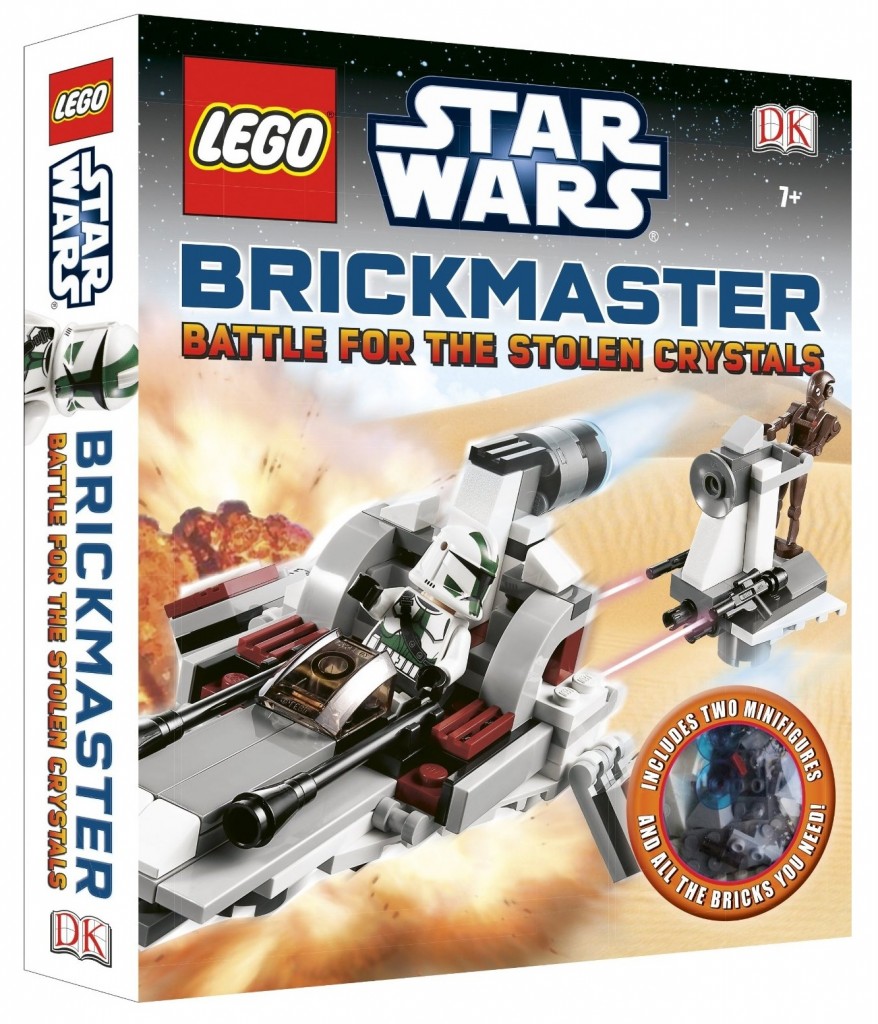 The upcoming 2013 LEGO Star Wars Brickmaster Battle for the Stolen Crystals cover page has been revealed! Two minifigures (Commander Gree and Elite Commando Droid) and 180 bricks will be included. It appears that this new Brickmaster book will also feature a four-part adventure story line where you can build the models from the instructions provided. Release date will be on August 19, 2013.
The book is currently available for pre-order at various Amazon sites with pre-order price guarantee: $22.83 United States | £17.92 United Kingdom
LEGO Battle for the Stolen Crystals Book Description
Star Wars® and LEGO® fans alike can join forces with Commander Gree to defeat the deadly commando droid. Including 180 bricks and two minifigures, LEGO® Star Wars® Brickmaster: Battle for the Stolen Crystals allows young fans to play out the thrilling four-part adventure story by building the models and taking them apart to build the next one.
Now with 80 pages, this all-new LEGO Star Wars brickmaster includes clear step-by-step building instructions along with an exciting new story where kids can experience the adventure through their creations.