Amazon United Kingdom currently has LEGO Star Wars 9515 The Malevolence on sale for £59.98 (reg.£99.99). Free delivery with no minimum purchase for the United Kingdom and free delivery with orders above £25 for Europe. As always, prices include VAT already.
They also got Star Wars Gungan Sub on sale for £33.73 (reg.£54.99) which works out to be 39% off. More of their hottest LEGO deals can be found here.
International Shipping Available
Both items can be shipped internationally. If you are living outside of Europe, remember that you can get an additional 16.7% off as you do not need to pay for EURO tax (can be seen at final stage of checkout). For each additional set, it would only cost you a bit more in shipping. Based on current 1.52 US exchange rate, one malevolence set works out to be $83.5 USD. The set retails for $119.99 so that works out to be 31% off. Tax free for USA customers. For Canadians, based on current 1.55 CAD exchange rate, it would work out to be $85.14 CAD. The set retails for $149.99 so thats 43% off.
Price for a Malevolence Set
USA/Canada: £49.98 + £4.95 shipping = £54.93
Outside of Europe: £49.98 + £19.68 shipping = £69.66
Europe: £59.98 + Base price 1-2% VAT difference + Free delivery
UK: £59.98 + Free delivery
*Star Wars Gungan Sub also works out to be a great deal! If you still haven't purchased LEGO Games: Star Wars Battle of Hoth, they're also still available for £16.48.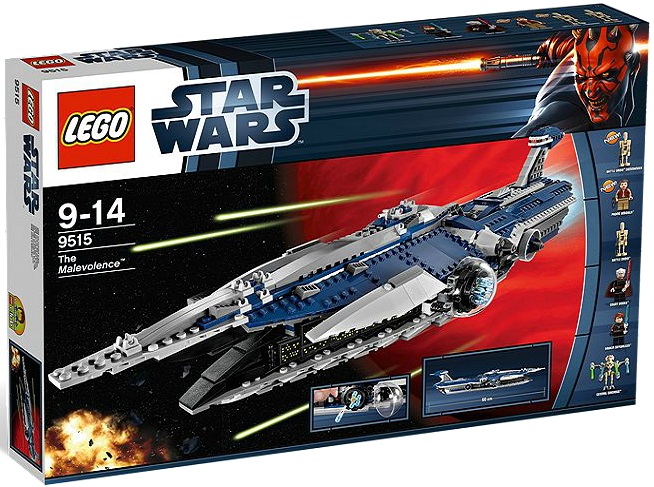 Thanks to forum members brickity and kokot for the heads up.