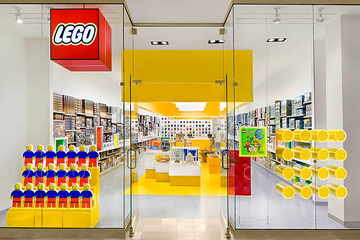 San Diego will be getting its second LEGO Brand Retail store soon! From September 16-18, they will be having its grand opening celebration. It is located at Westfield UTC Shopping Centre, San Diego. Address is 4545 La Jolla Village Drive.
You can help construct a LEGO Ninjago Jay Model from LEGO bricks and you'll receive a certificate for helping out. In addition, if you are the first 400 customers each day to make a purchase, you can get a free exclusive item (below).
LEGO Store Grand Opening Promotions
Friday, September 16: Free LEGO Backpack with a $50 purchase!
Saturday, September 17: Free Limited-Edition LEGO Store Set with a $99 purchase!
Sunday, September 18: Free Exclusive Minfigure Set with a $50 purchase!
Note that grand opening celebration promotional price thresholds have increased from prior grand opening celebrations. You can see what the gifts look like. Its interesting that they are now giving away a LEGO Backpack as well! Thanks to forum member grommom for the news and for providing images of the gifts.