Update: It appears that Canada does not have these sale items. They do however have the train motor for 50% off.
LEGO Shop at Home (USA | Canada) has added tons of new sales & deals items! Don't forget that until june 30th, spend $75 or more and you'll receive a free sopwith camel as well. Thanks to forum member bluejays25 for the news.
United States Only  North America
Most sets are 25% off including Pirates of the Caribbean The Mill and London Escape
Alien Conquest sets are 15% off
Harry Potter Years 5-7 Video Game – $8.98 for all platforms
50% off Train Motor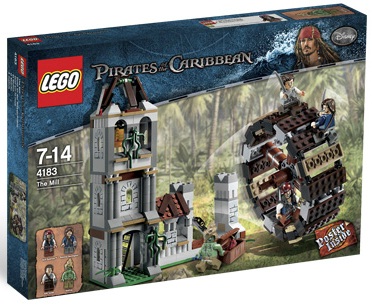 *For United Kingdom and Europe, they have 10% off a few sets including Dino Ambush and Mandalorian Battle Pack. Free shipping on orders above £75 and free mini sopwith camel on orders above £50.