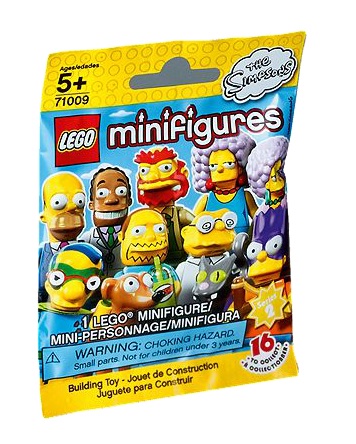 Welcome to May! The biggest LEGO feature in May is of course LEGO Star Wars where LEGO celebrates "May the 4th be with you" (May the force be with you). LEGO Brand Stores and LEGO Shop at Home North America (USA | Canada | United Kingdom) will be having lots of great offers this month. Starting on May 2nd, they will start their LEGO Star Wars promotion as well.
Free LEGO Gift Offer
-Free exclusive Admiral Yularan Minifigure with LEGO Star Wars purchases of $75 or more (May 2-4)
-Free LEGOLAND Ticket Offer with any LEGO purchase (May 8 to June 30)
-Free Spider-Man Super Jumper Polybag with purchases of $50 or more (May 15-31)
2015 May New Product Launch
New products including The Jurassic World sets, 71009 Simpsons Series 2 along with 71016 Kwik E-Mart have been added. 75095 LEGO UCS Star Wars Tie Fighter will be available on May 2, 2015. See What's New: US |  Canada | UK
LEGO Events
On Tuesday, May 5th, LEGO Brand Stores will be having a free monthly mini model build. This month's build would be a LEGO Koala!
In addition, from May 13-31, LEGO VIPs get early access to a new exclusive set. This will most likely be the new LEGO 10247 Ferris Wheel set that was just revealed earlier! For additional offers, events and promotions, please check the May 2015 LEGO Store Calendar.