The next official LEGO Ideas set images have been revealed over at the LEGO Ideas Blog. 21308 LEGO Ideas Adventure Time will officially launch on January 1st, 2017. Contains 495 pieces and will be priced at $49.99 USD.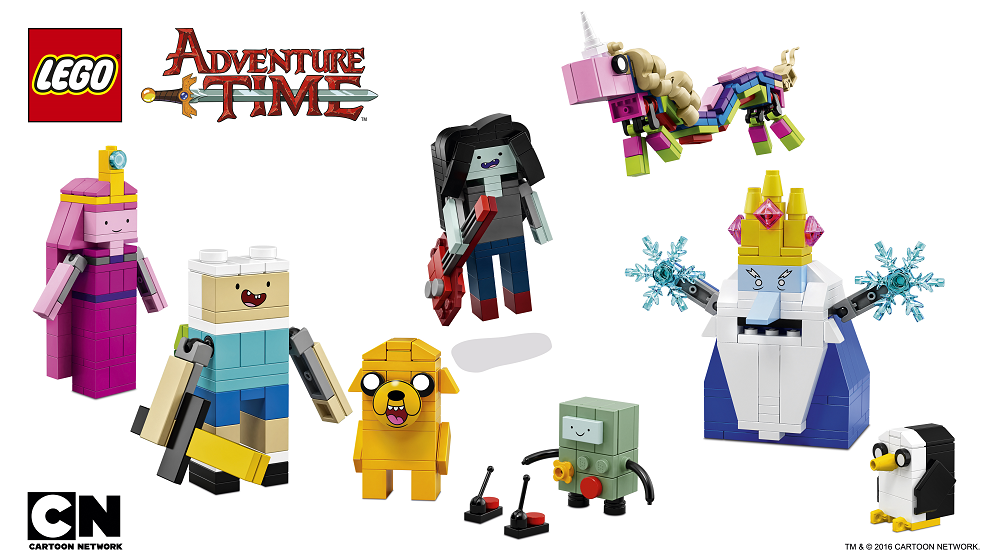 LEGO 21308 Adventure Time
Here is the official product description:
Build LEGO® brick versions of eight of your favorite Adventure Time characters and role-play scenes from the awesome Cartoon Network show. This set includes Finn, Jake, Princess Bubblegum, Lady Rainicorn, Marceline, BMO, Gunter and Ice King. Use the included accessories to create your own stories and make every day a fun adventure!
Fan designer, Ludovic, shares his experiences:
Originally designed by LEGO Ideas member Ludovic Piraud, better known to some in the fan community as aBetterMonkey, Ludovic experienced watching Adventure Time as "a good way to escape the routine after a hard day at work and to recharge the batteries".
"The appeal for adult viewers like me I think comes from how it taps into the nostalgia of childhood play fantasies where imagination goes wild. As does playing with LEGO bricks, as a matter of fact", Ludovic goes on to tell about his interest in Adventure Time.
When asked how it felt once he learned his project had gained 10,000 supporters and later was selected to become one of the next official LEGO Ideas sets, Ludovic explained "It felt unreal. I didn't think at first that what started as a fun little challenging pet project would receive so much support so fast. I was even afraid at some point that I would not have the time to submit the last update before the 10000th vote hit! That was really thrilling and I started to think that I may have a chance to tell my kids one day "See this LEGO set? Your dad made it!". Now that it's passed the LEGO review we know it's going to happen and that makes me very, very happy."
Follow and like Toys N Bricks: